6 best expert-approved products for treating acne and breakouts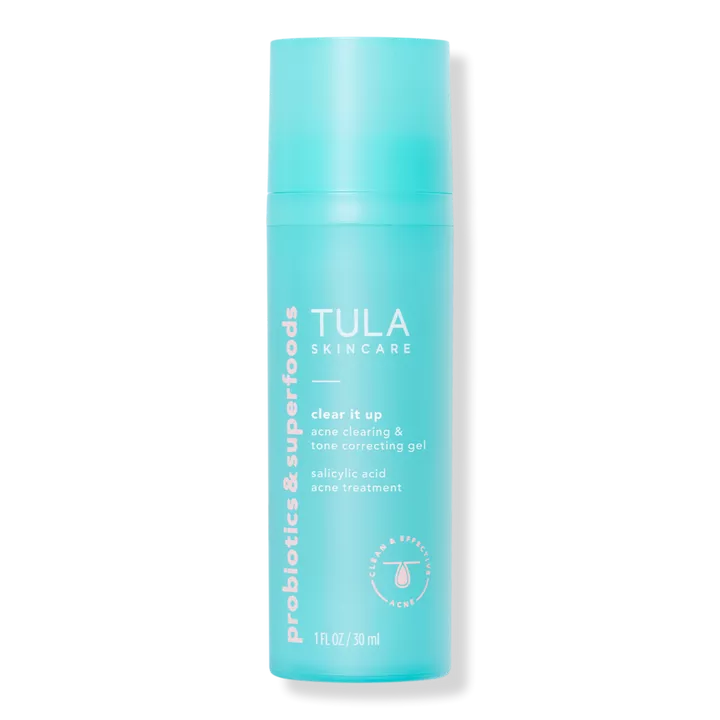 Acne, pimples, zits, breakouts and blemishes: Whatever we call them, we can agree that they are pesky and annoying, and for some, they can be difficult to manage and get rid of. You're definitely not the only one who's trying to figure out how to treat hormonal acne and breakouts.
Hormonal acne affects everyone and is a direct result of excess sebum buildup in our oil glands. There are many reasons we get hormonal acne, some for reasons we can't control, like medication side effects or family history. And some reasons we can (try to) control, like increased stress levels, lack of sleep and/or using comedogenic products (products that contain ingredients that clog pores, like specific types of oil).
As a licensed esthetician and skin care expert currently working in the beauty industry, I've tried tons of products to find the best treatments hormonal acne and breakouts. When buying an acne product, look for salicylic acid, one of the best ingredients for targeting acne, as it exfoliates dead cells from the top layer of the skin and helps minimize redness and inflammation. This helps reduce the number of pimples that form and increase healing. Salicylic acid is considered a beta hydroxy acid (BHA), which works to penetrate the skin deeply to remove blockages.
Benzoyl peroxide is another ingredient to look for when figuring out how to treat hormonal acne and breakouts. However, some benzoyl formulas can cause drying, and some people may experience dark spots after use. I'd recommend Tula's Acne Spot Treatment as your go-to benzoyl product as it's uniquely formulated with niacinamide and azelaic acid to help fade blemish marks, plus tea tree oil and probiotic extracts that help balance and soothe skin.
Also, be careful with acne products that contain ingredients like alcohol which can dry out our skin and contribute to inflammation. 
Wondering how to treat your hormonal acne and breakouts with over-the-counter products? Keep reading for my top recommendations. And just so you know, I've never (and will never) recommended a product that I haven't tried or tested myself, has caused negative reactions for me or others or has formulas that aren't effective, clinically proven or use "fluff" ingredients.
1. Best for Fast-Acting Results: Tula Clear It Up Gel, $38
Believe it or not, not many brands own the acne market, and Tula is one of them. If you're trying to figure out how to treat hormonal acne fast, this product is one of my favorites.
I use this gel specifically on my T-zone (where I break out because I have combo skin) whenever I see pimples coming in or pores becoming too large. It's unique because it not only contains salicylic acid, which is the must ingredient to combat acne, but also ingredients like niacinamide that helps with brightening and evening the skin from breakouts, and superfoods like willow herb and mushrooms to help keep pores minimized.
I used to work for the brand, so I know first-hand that this clinically tested product uses "no frills" ingredients. This acne gel is one that I will continue to recommend to everyone.
Also, if you're looking for a great acne moisturizer, try Tula's Breakout Star. It's lightweight, oil-free and hydrates without clogging pores.
2. For Acne-Prone and Anti-Aging Concerns: SkinCeuticals Blemish + Age Defense, $106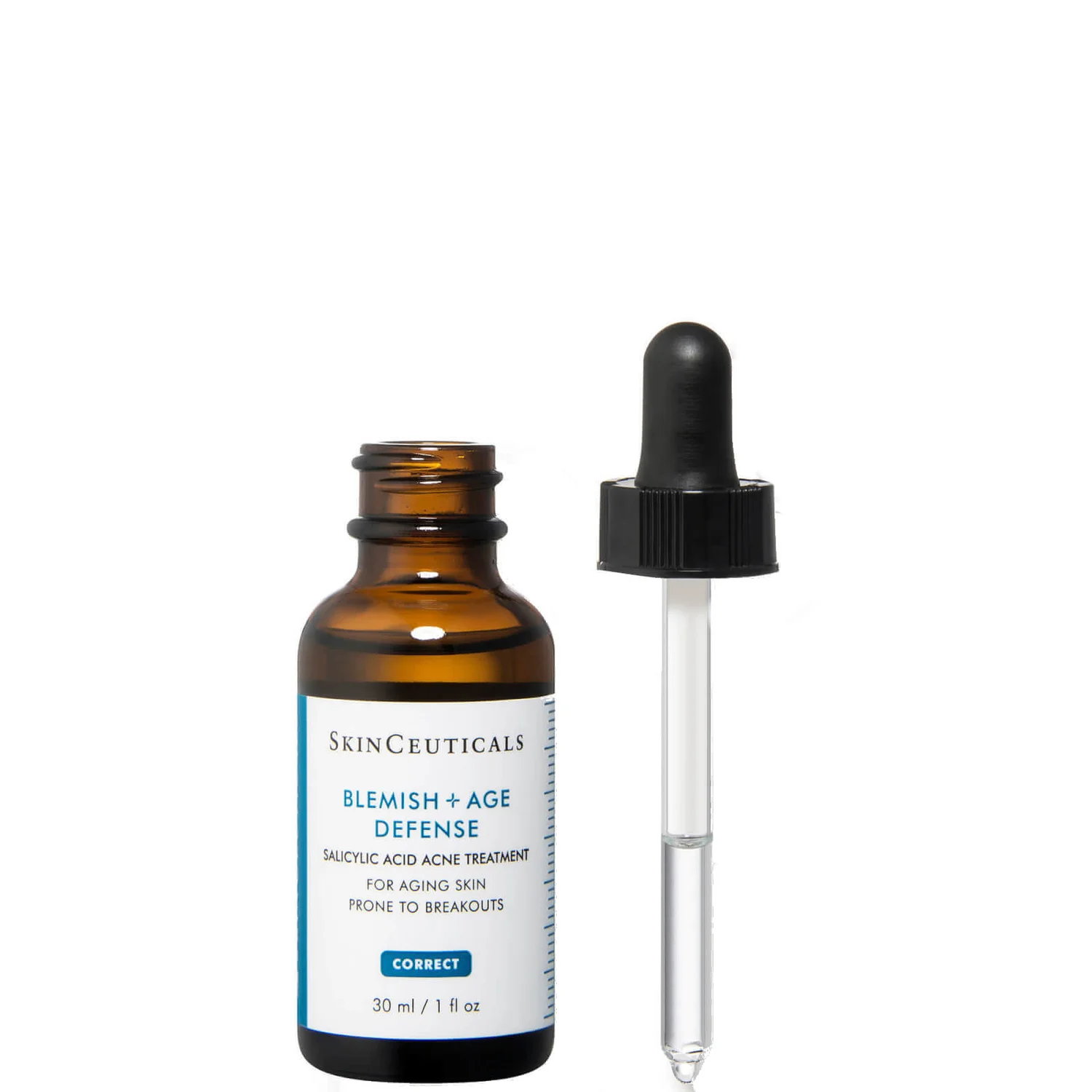 This serum is a dermatologist's favorite recommendation because of its powerful, efficacious formula, utilizing a one-of-a-kind acid complex of dioic acid, salicylic acid, LHA, glycolic acid and citric acid. This formula helps fight current acne flare-ups, prevents new ones and reduces excess sebum production (which clogs pores).
It also has an anti-aging element that helps improve the appearance of fine lines, wrinkles and texture. I recommend this to anyone dealing with cystic or chronic acne, as the formula is potent
If you get breakouts here and there or are dealing with a large pimple, I recommend using this as a spot treatment as it could cause sensitivity to some — especially if you haven't introduced acids to your skincare routine yet. Also, as the weather gets warmer and I'm getting breakouts more frequently, I use SkinCeuticals Silymarin CF, a salicylic acid with vitamin C serum. Remember, you should be using vitamin C each day!
3. The Best Zit-Zapping Patch: ZitSticka GooGetter Hydrocolloid Patch, $16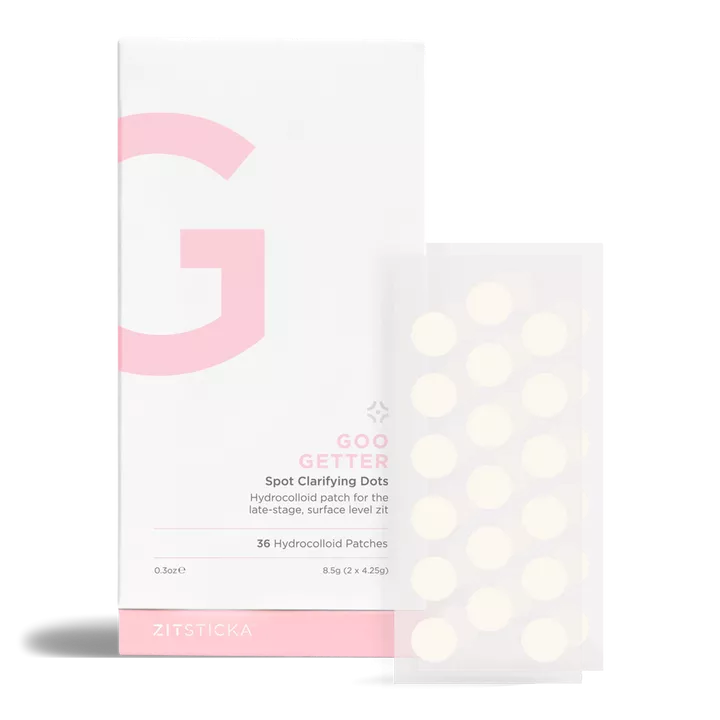 This isn't your normal pimple patch, as most only have the hydrocolloid ingredient, which draws out the "pimple gunk" to the patch. However, ZitSticka went further to formulate the patch with niacinamide and vitamin C for brightening, salicylic acid for reducing acne and inflammation, and tea tree, an antimicrobial ingredient. Plus, they've created the patches in two different sizes, so there's no bump left behind.
4. The Go-To Gentle, But Powerful Acne Cleanser: Paula's Choice Pore Normalizing Cleanser, $15
Finding a cleanser that doesn't feel stripping or drying for skin that's not acne-prone is difficult, so finding one that's all of that plus targets breakouts is like a needle in a haystack. But not when it comes to Paula's Choice Pore Normalizing Cleanser. Its gel texture calms and refreshes the skin, and it gently cleanses while the salicylic acid targets acne, removes excess oil and unclogs pores.
5. Best Toner for Acne: La Roche-Posay Effaclar Clarifying Solution Acne Tone, $16.99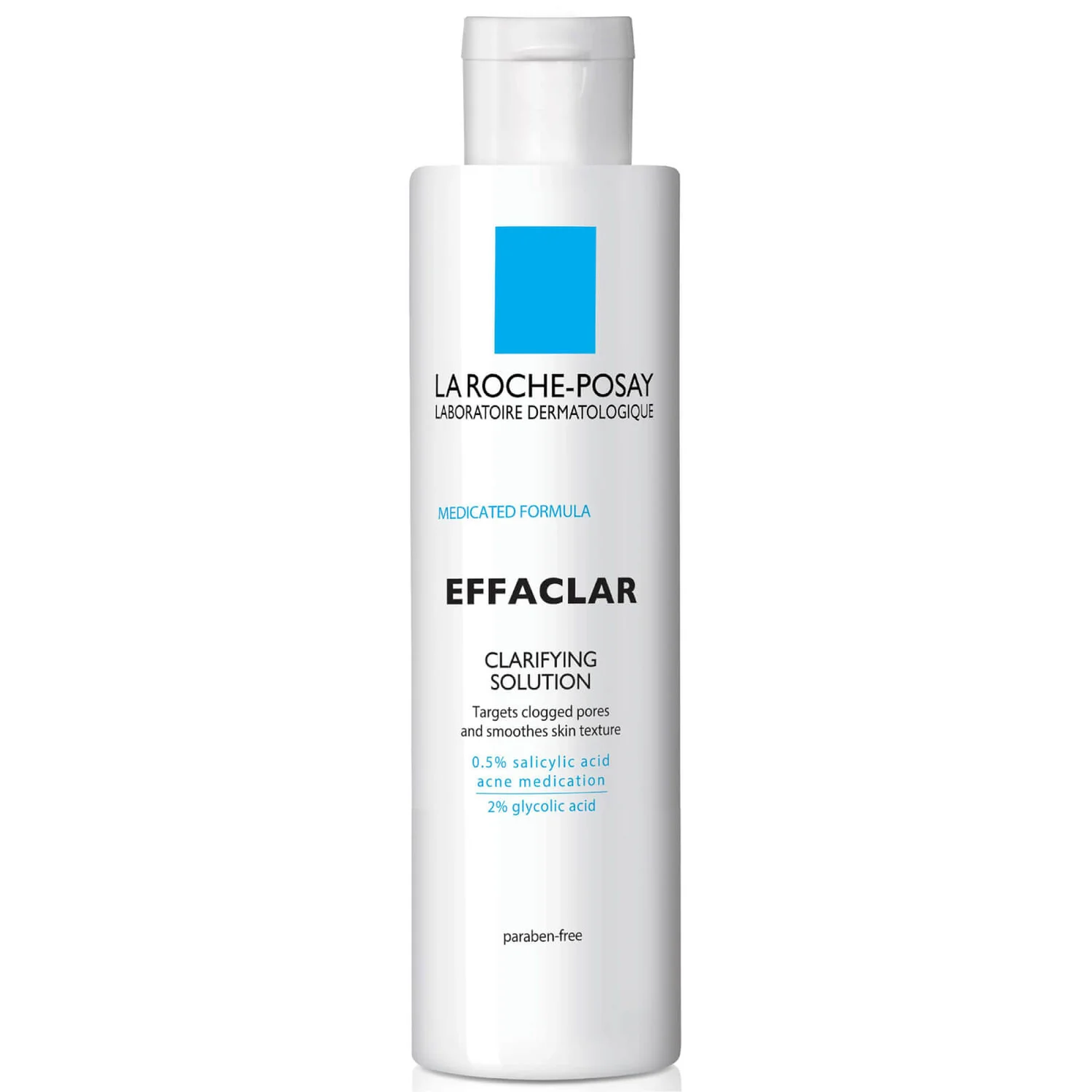 Toners are a critical part of your skincare routine and should be the second step after your cleanser. This acne toner utilizes natural antibiotics and resurfacing AHA acids to help create a healthier- and smoother-looking complexion. Salicylic acid cleanses and controls oil production, while glycolic acid (AHA) exfoliates dead skin cells, which helps unclog your pores.
6. Highest-Rated For Clearing Body Acne: Naturium Salicylic Acid Body Wash, $13.99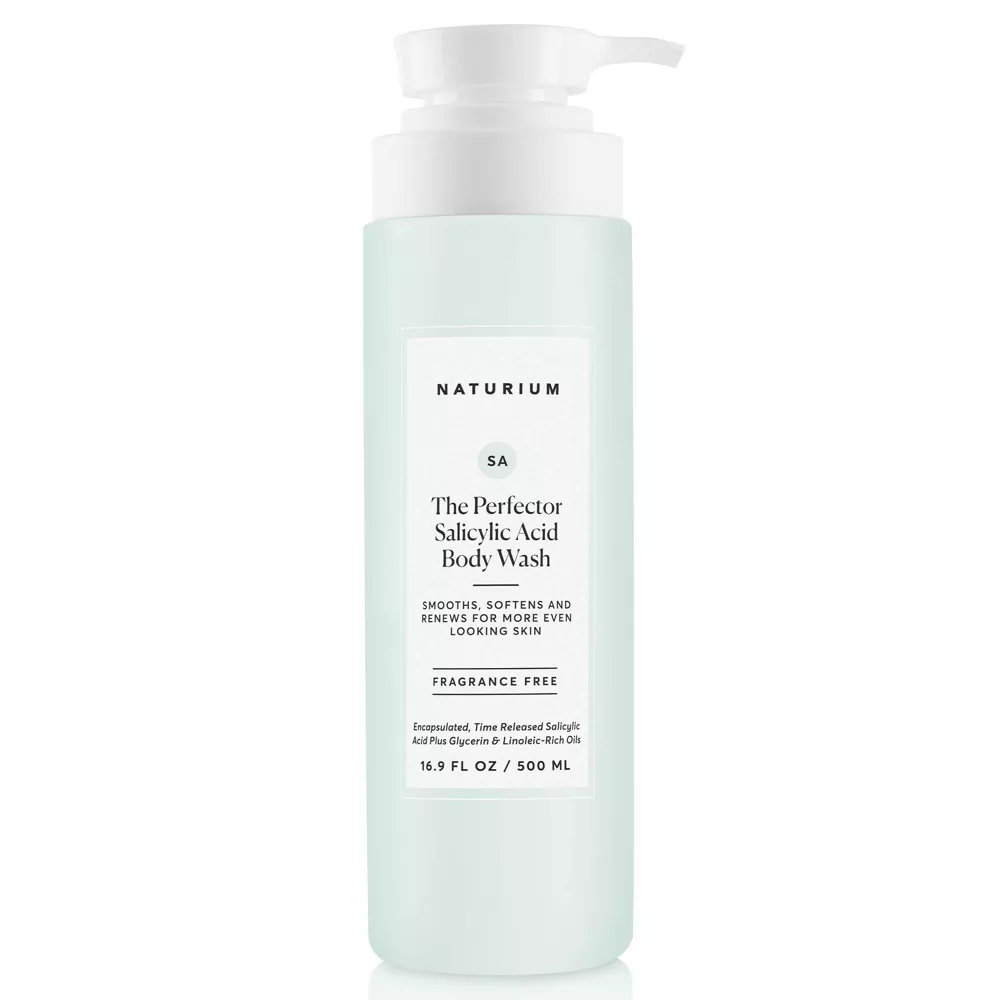 If you're on TikTok, then you've seen viral skin care brand Naturium, and its products are great and efficacious. Hormones cause breakouts can not only on our face but also on our body, so this body wash is a must for anyone dealing with breakouts on any part of the body — especially the back. The salicylic acid in the body wash provides gentle exfoliation while purifying the skin and minimizing pores without over-drying or irritation. Say goodbye to body blemishes for good!
If you enjoyed this story, check out this high-end Invicta men's watch is on super sale for $48 before Prime Day.
More from In The Know:
The 54 best tech deals you need to snag this weekend — as low as $11
This air-circulating pedestal fan is so powerful that it feels like an AC — plus, it blows air in every direction
Nordstrom Rack's 'Best Sellers' section has deals for up to 84% off — dresses, jeans, jumpsuits and more
The 12 best carry-ons that will definitely fit in the overhead compartment — starting at $37
Listen to the latest episode of our pop culture podcast, We Should Talk: