6 Target anti-aging products for your skin care routine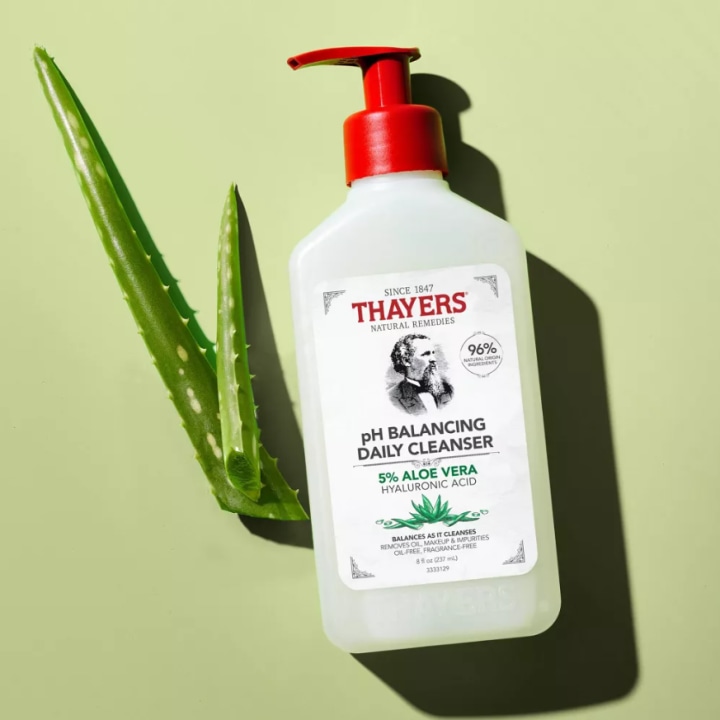 Thayers Natural Remedies pH Balancing Daily Cleanser
Step one: a gentle cleanser. Henry likes this one for aging skin because it's designed to balance the skin's pH levels while maintaining the natural moisture barrier. It's also infused with aloe vera, which Henry says is an excellent choice for maturing skin that's prone to dryness. This key ingredient is naturally anti-inflammatory, and Henry adds that it contains antioxidants, vitamins and minerals to help soothe, nourish, hydrate and calm skin while protecting against environmental stressors.
The Ordinary Niacinamide 10% + Zinc 1%
If you're new to serums and aren't sure where to start, consider this affordable treatment from The Ordinary. Niacinamide happens to be one of Henry's favorite ingredients because it has a plethora of benefits for aging skin, including strengthening the skin barrier and reducing the appearance of fine lines and wrinkles. This serum features both niacinamide and zinc, which Henry says can help regulate oil production, reduce inflammation and improve the appearance of pores. And if you're wondering how to fade dark spots that can appear more often as we age, she also says this ingredient acts as a skin brightener.
Hero Cosmetics Rescue Balm (Mini)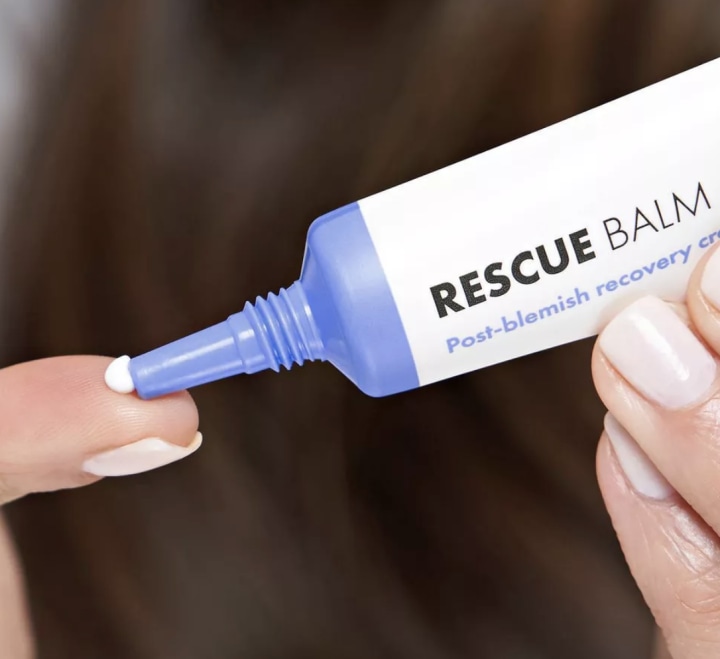 If you experience adult acne due to hormonal shifts or a slower cell turnover, you're not alone. Henry says this concern can often be overlooked in maturing skin. To help prevent scarring and uneven texture, Henry likes this rescue balm. Incorporate it into your routine to relieve dry, flaky skin or redness with skin-loving ingredients like aloe vera, panthenol and allantoin. According to the brand, this product was inspired by first aid ointments and is meant to be used after you pop a zit or use a pimple patch.
La Roche Posay Cicaplast Balm Vitamin B5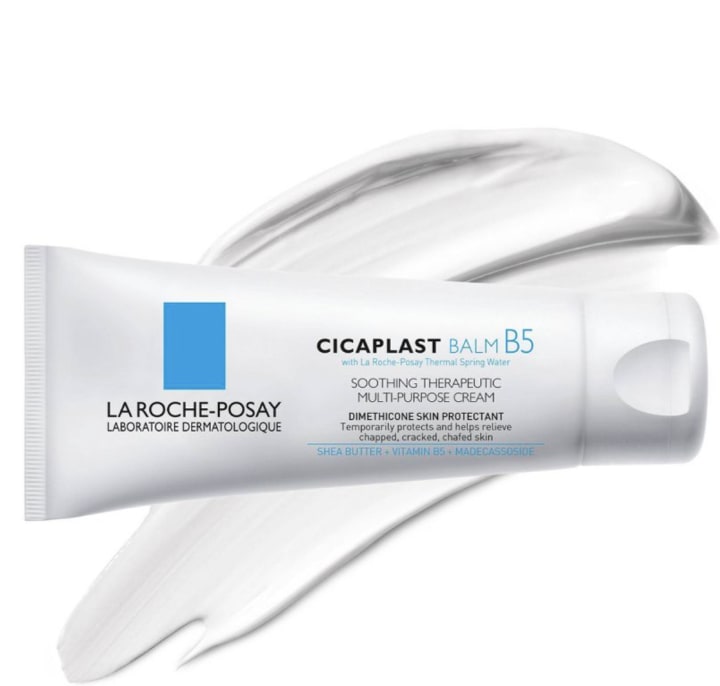 The brand says this unscented and multi-purpose cream can be used to soothe dry and damaged skin on your body, face and hands. The formula contains glycerin which can draw moisture into the skin and shea butter which helps lock in the hydration, according to Henry. Together, she says these ingredients can improve your skin's barrier function, thus reducing dehydration and even the appearance of fine lines.
Sunday Riley C.E.O. Glow Vitamin C And Turmeric Face Oil
Curious about face oils? Henry likes this option because it's formulated with a potent combination of vitamin C and turmeric to reduce fine lines and wrinkles while brightening and evening out skin tone for a more youthful complexion. And that's not all: The ingredients' antioxidant properties can protect your skin from environmental collagen degradation, says Henry. For best results, the brand says to simply massage two to three drops onto your neck and face in the morning and at night.
Editor's note: This pick is currently out of stock but we found a similar option below.
Sunday Riley C.E.O. 15% Vitamin C Brightening Serum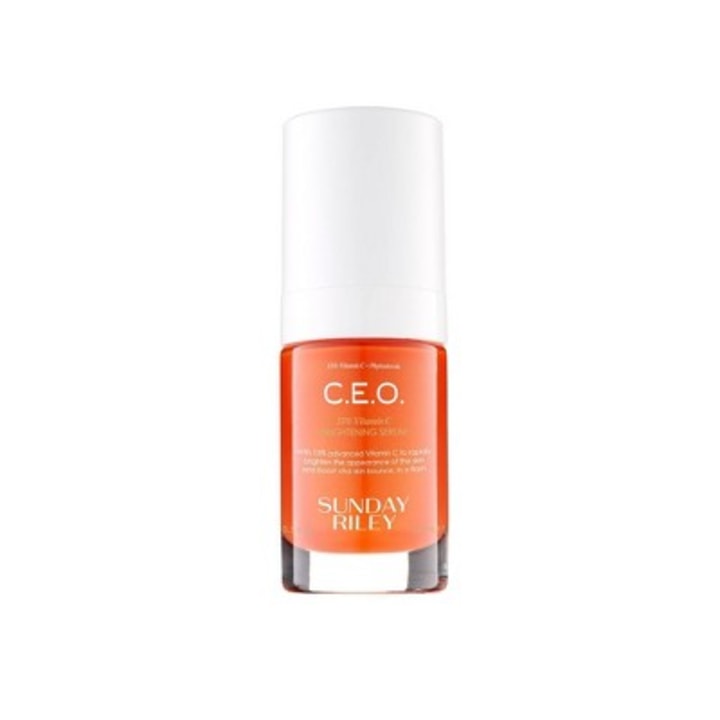 This travel-size vitamin C serum is a powerful antioxidant formula to help reinforce your skin's barrier with hydration, as well as reduce the appearance of fine lines and wrinkles and dark spots, says the brand. For best results, the brand suggests using this serum morning and night in your skin routine.
Neutrogena Ultra Sheer Moisturizing Sunscreen SPF 60+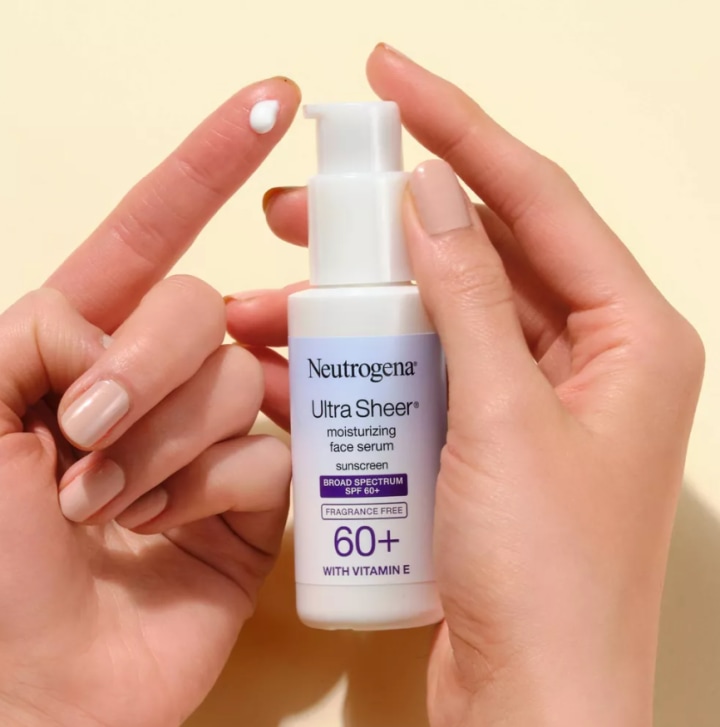 Henry says that aging skin is more at risk for skin cancer since it is caused by cumulative sun exposure. That's why she says you need to top off your daily routine with sunscreen, like this lightweight, broad-spectrum SPF 60 option. Plus she says wearing sunscreen can reduce other damaging effects of sun exposure, including hyperpigmentation and fine lines. According to the brand, this formula is both lightweight and non-greasy, so you can even wear it under your foundation. And it's infused with vitamin E to help keep your skin feeling smooth and hydrated.
More shopping lists: