Best Clothing & Accessories from Nordstrom's Anniversary Sale 2023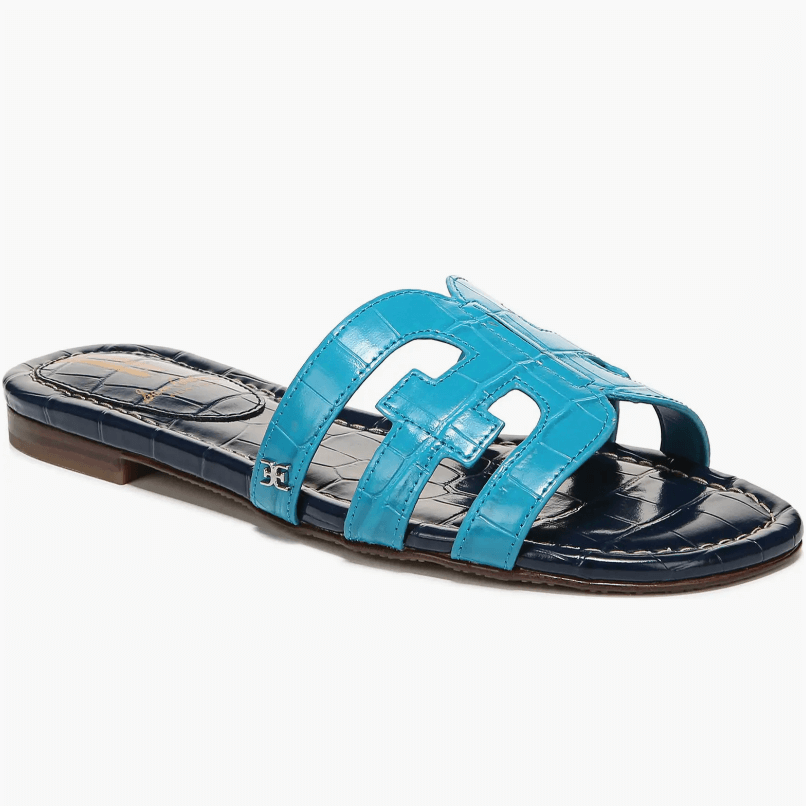 Your closet, and wallet, will thank you.
We might be smack-dab in the middle of summer and trying to live in the moment, but let's be honest…we're always one step ahead — especially when it comes to shopping. So, it's no surprise we're already thinking about our fall wardrobe while also snagging some last-minute summer staples.
Call us obsessive, but we sort of reserve major apparel and accessories updates for the annual Nordstrom Anniversary Sale. Sure, we pick up items and fill holes throughout the year, but every July, like clockwork, you'll find us cleaning out our closets to make room for purchases made during Nordstrom's biggest event. That's when we indulge in summer fashion trends while also preparing for the upcoming fall season.
The sale doesn't open to everyone until July 17, but you can start previewing what will be discounted and add items to your wishlist now. The anniversary sale runs until August 6, so you'll have plenty of time to score major deals across all categories, including designer items. But don't dawdle — stock sells out fast during this sale. And check back often, as we'll be updating these articles to reflect new deals, our favorite finds, and how you can make the most of the slashed prices.
Looking through everything on the site is extremely time-consuming and overwhelming, which is why we took the time to hand-select our favorite clothing and accouterments for you. From shoes to jackets, these are the best fashion and accessory finds from Nordstrom's Anniversary Sale.
The Best Fashion From Nordstrom's Anniversary Sale 2023
Sam Edelman Bay Cutout Slide
$120 (50% off)
Flip-flops looking a little worse for wear? Swap them out for a polished slide sandal that's just as easy to wear and style, but looks a little less beat-up. The tropical blue on this pair is grounded (pun intended) by a navy sole, but there are eight other colors on sale to choose from if you prefer something else.
$72+ at Nordstrom
Treasure & Bond Woven Favorite Dress
 $39 (30% off)
There's nothing breezier than a well-constructed summer dress, and this gauzy number is just that. It'll float you through all your summer activities as a beach coverup or a casual guest look for an outdoor wedding. The best part? It has pockets. Reviewers do mention it runs a little large, so it may be worth going down a size if you want a less flowy dress.
$25+ at Nordstrom
Herschel Supply Co. Novel Duffel Bag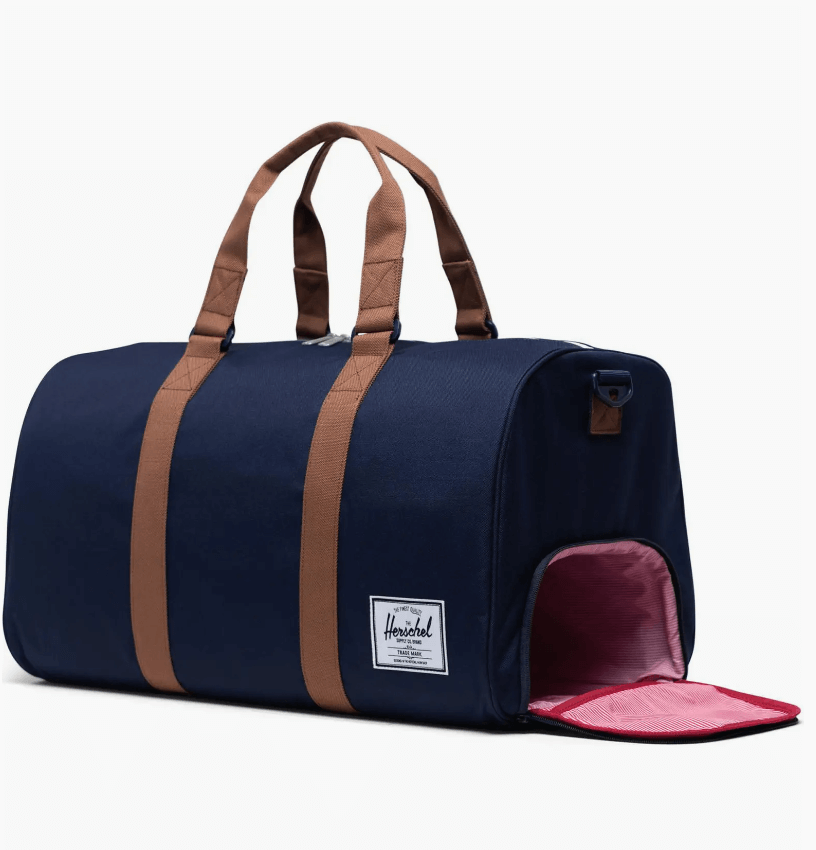 $100 (30% off)
Have a grad who's taking a gap year to jet set around the world or know someone who's in need of a new weekender? This duffel fits the bill for both. It's more polished than a beat-up gym bag, and it has a separate compartment for shoes to keep clothing separate.
$70 at Nordstrom
Caslon Linen-Blend Wide-Leg Pants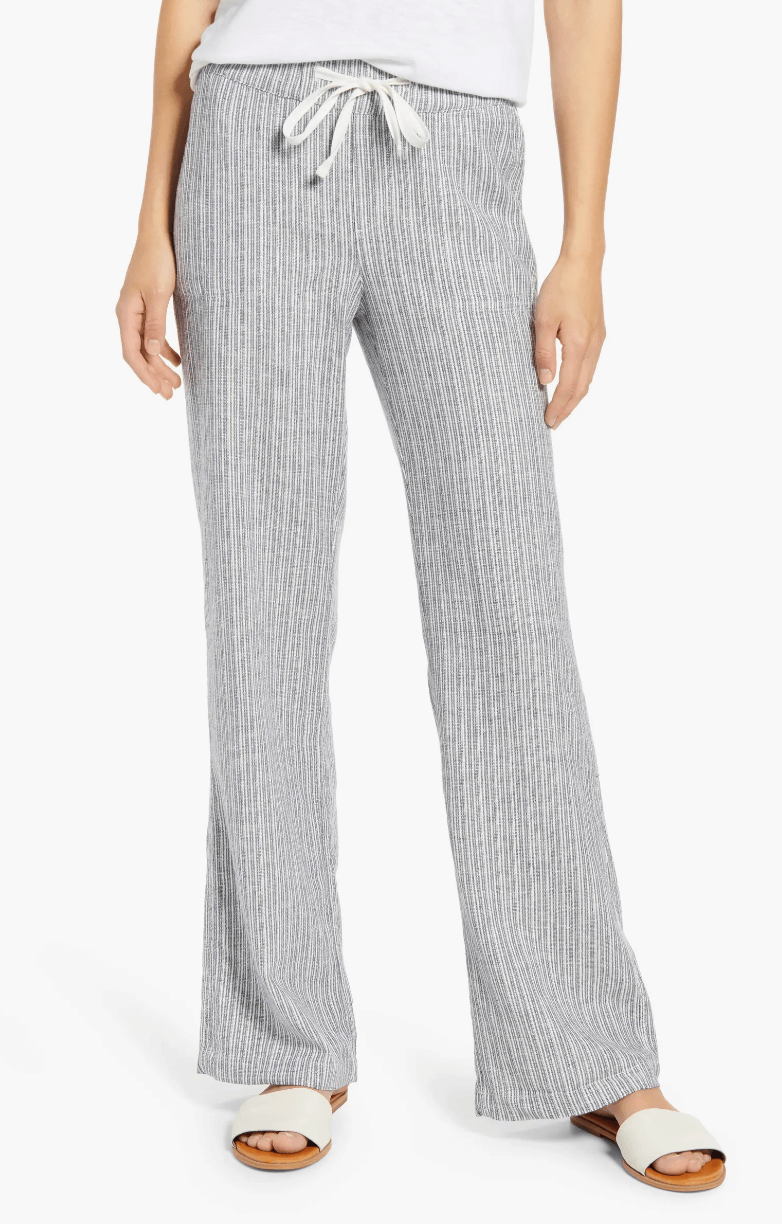 $59 (33% off)
We'll never stop praising linen, especially during the hot summer months. The seemingly magical material wicks away sweat and keeps you cool all day long, especially when it's in the form of flowy pants.
$40 at Nordstrom
Good American Icon High-Waist Straight Jeans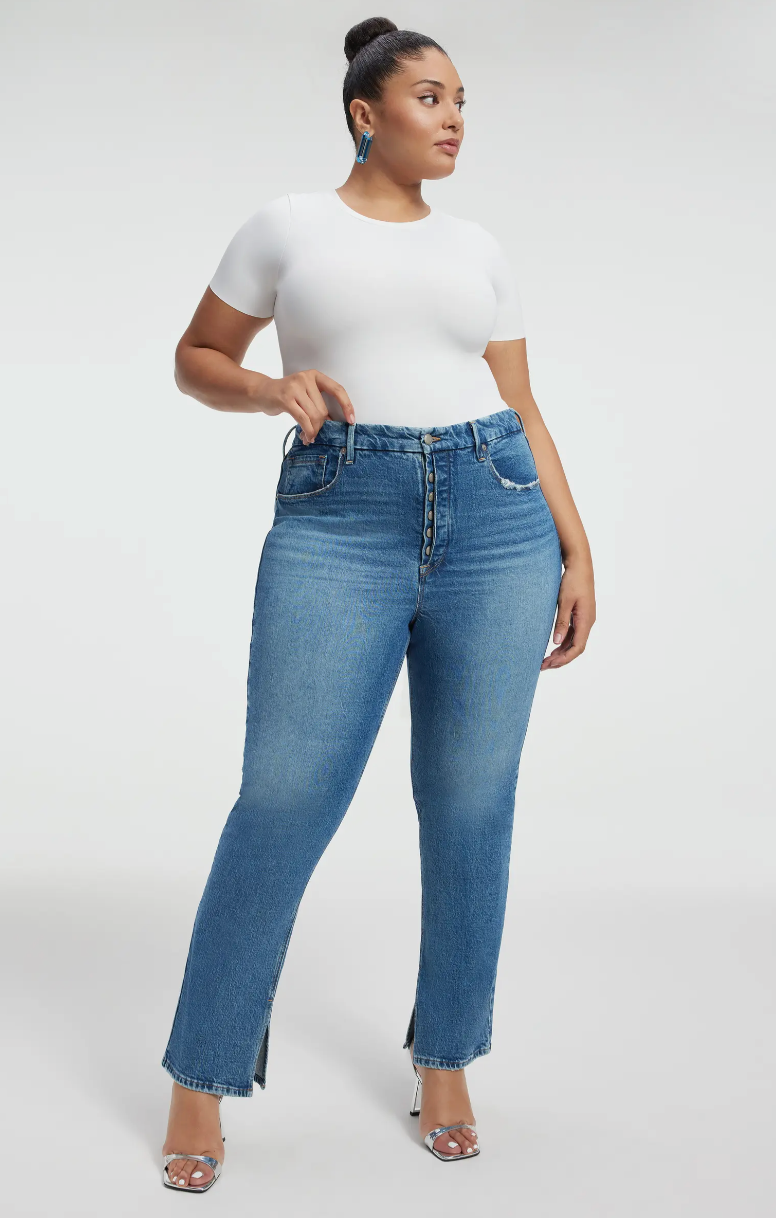 $145 (20% off)
Is it just us, or is it seemingly impossible to find jeans without distressing or holes in them anymore? We know it's "cool" to buy jeans that look worn-out from the start, but sometimes you just need something without ripped knees. These '90s-inspired pants will make your booty pop and become softer with age.
$116 at Nordstrom
Barbour Campbell Waterproof Jacket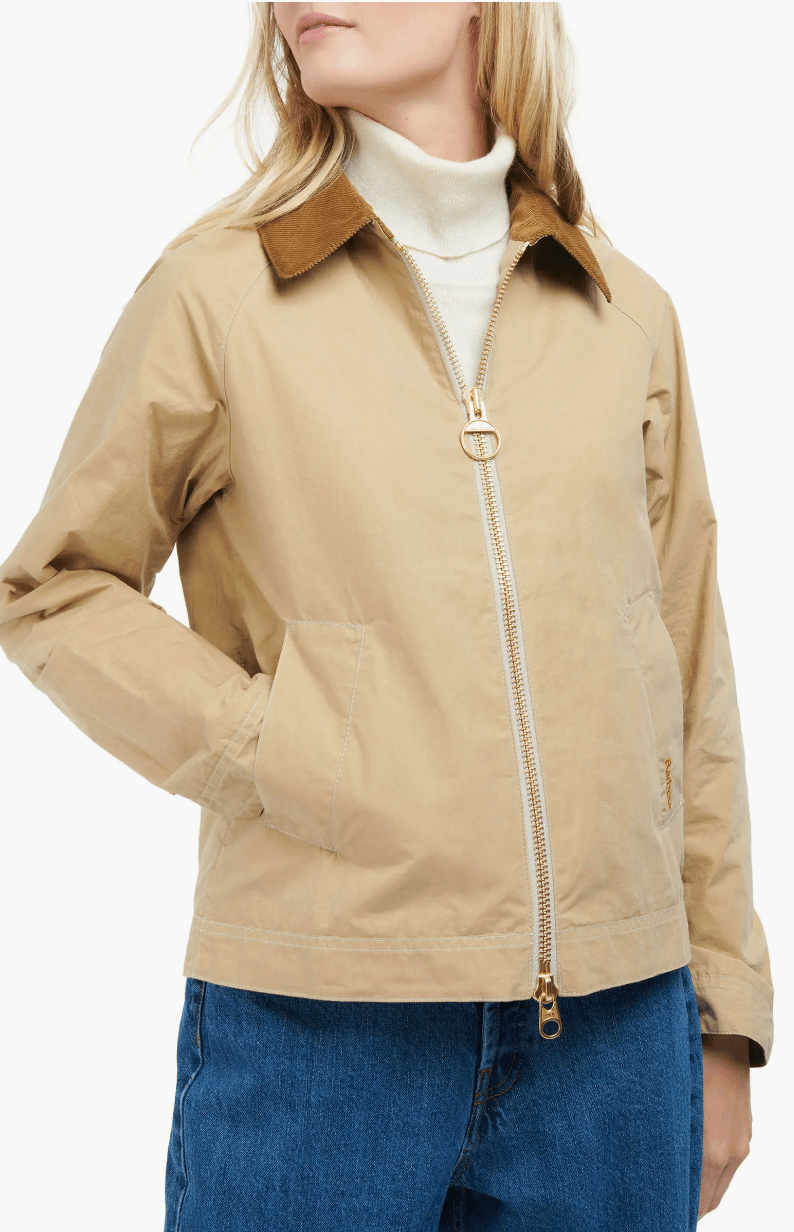 $270 (30% off)
If you haven't noticed yet, Barbour jackets are one of Katie's absolute must-haves for cooler weather. She has one almost identical to this style, which has a corduroy collar you can fold up to protect your neck on chilly days. It's also fully waterproof, which is amazing for transitional weather between seasons.
$189 at Nordstrom
Vince Camuto Ruffle Sleeve Blouse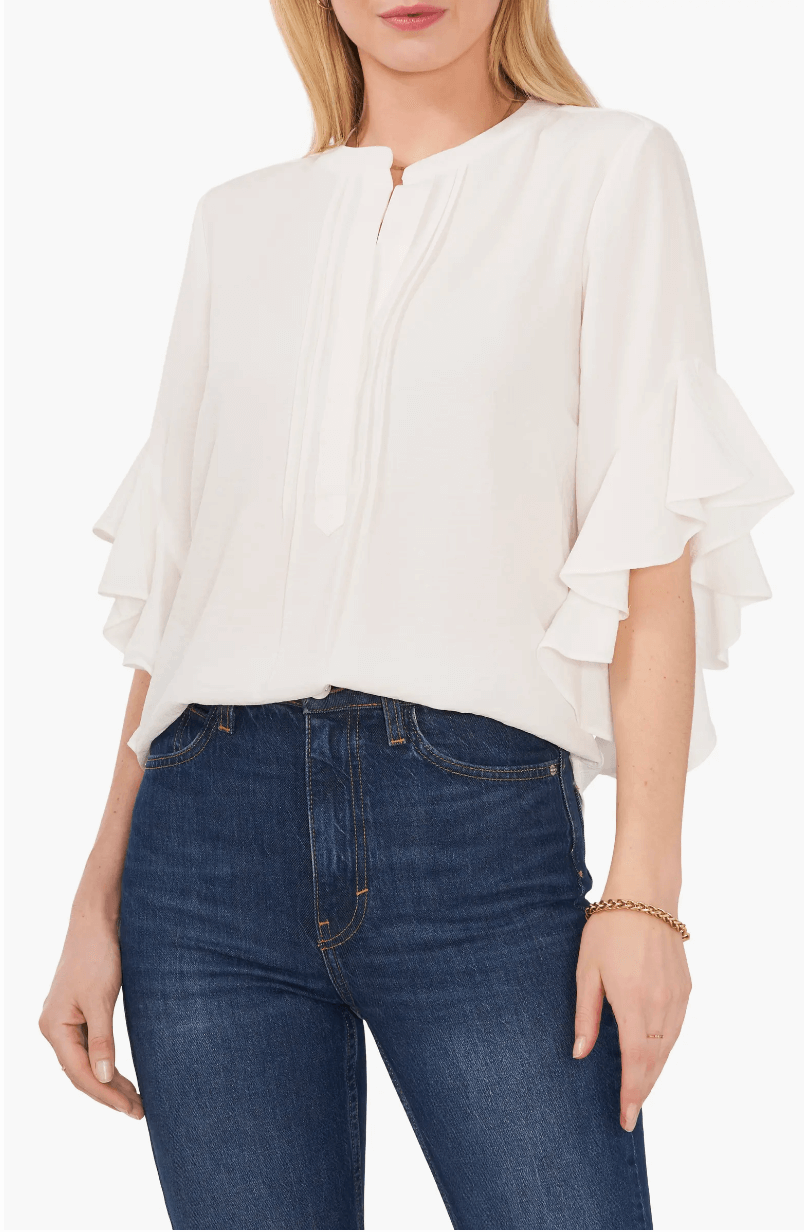 $79 (50% off)
Instead of another plain three-quarter-sleeve T-shirt, go for something with fun texture and movement. The ruffly sleeves and lightweight fabric make this blouse feel dressy, but it looks just as amazing with jeans as it will with trousers.
$40 at Nordstrom
Treasure & Bond Linen-Blend Blazer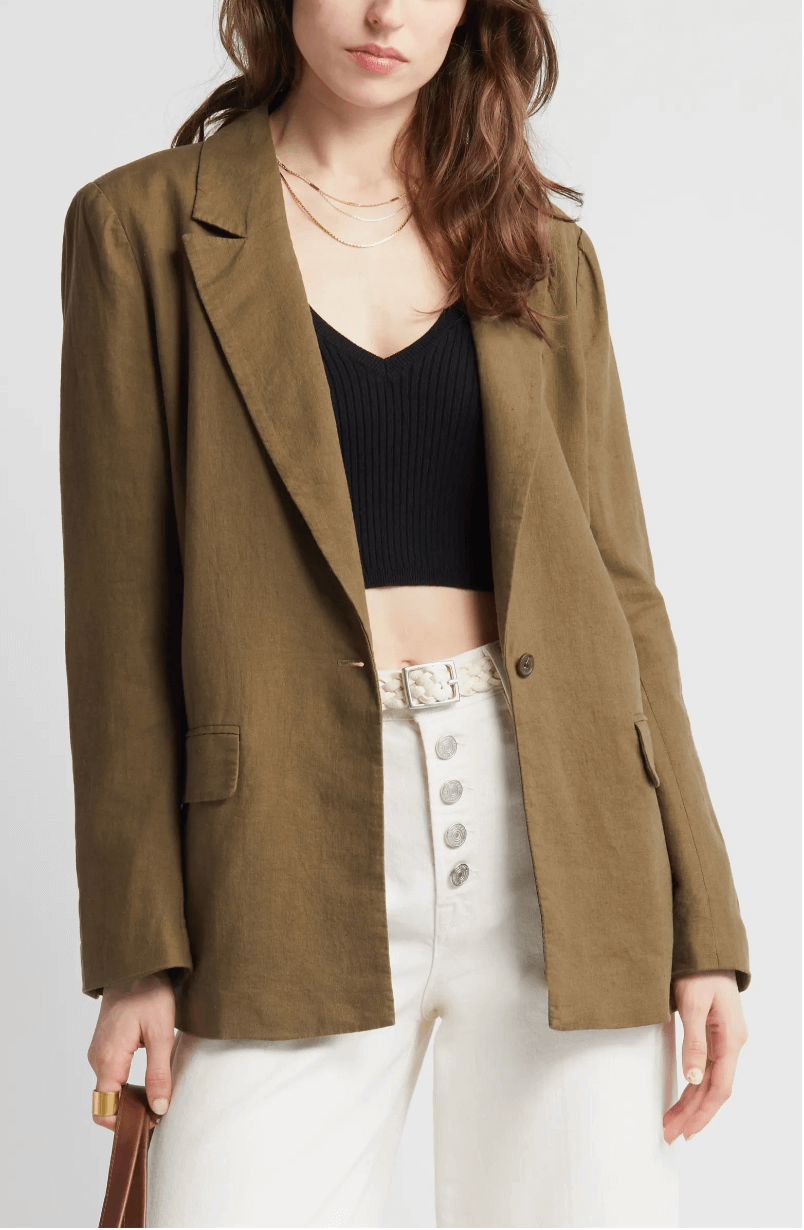 $79 (40% off)
Wool and polyester blazers are great when temps drop, but until then, opting for a lightweight linen-blend is the way to go. Slightly oversized, this single-breasted blazer is perfect to wear with polished blouses for work or a casual T-shirt and jeans for everyday.
$47+ at Nordstrom
Wit & Wisdom 'Ab'solution Pants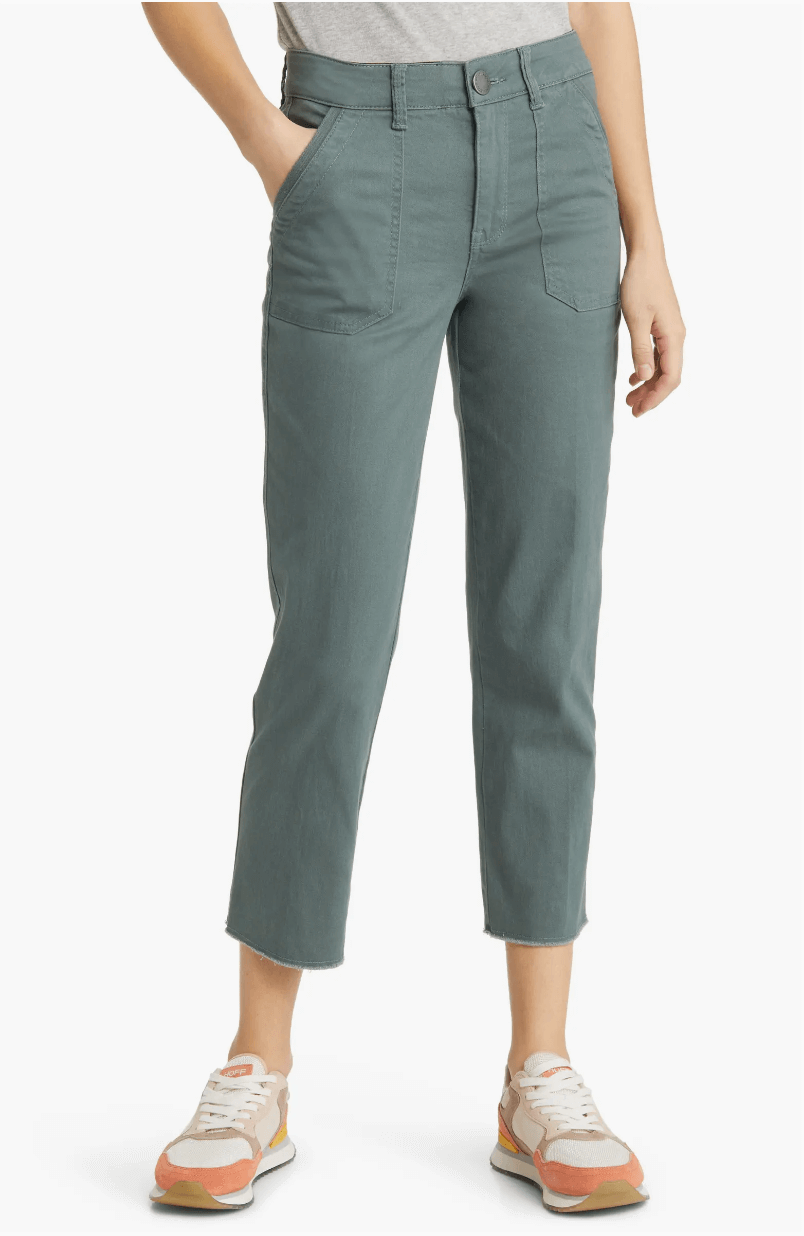 $78 (25% off)
A soft cargo pant can easily transition from summer to fall, especially when they come in a gorgeous muted hue. Choose from sage, white, tan, or mauve shades, and all of them have built-in mesh panels at the waist to help keep you feeling supported.
$58 at Nordstrom
Steve Madden Cassady Mule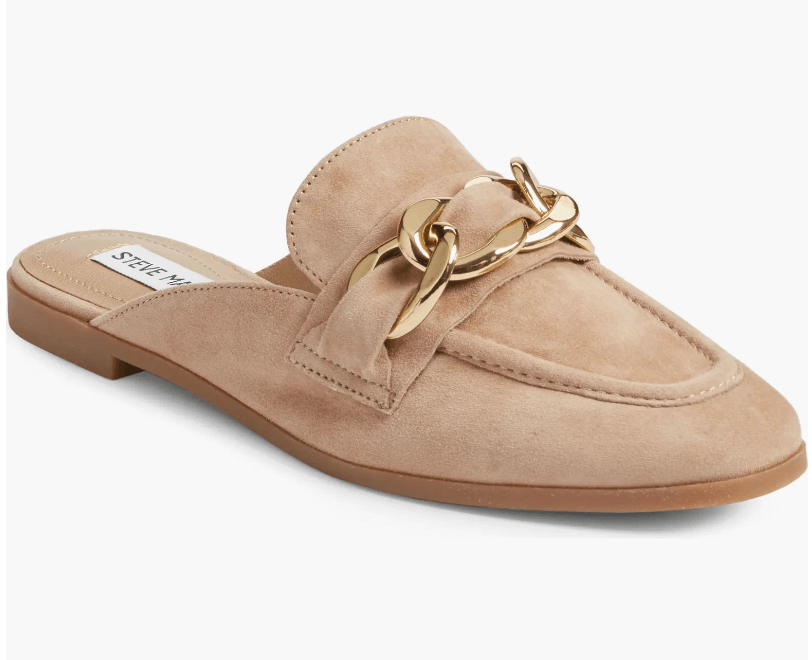 $95 (32% off)
Sometimes you just need a pair of shoes you can step into and walk out the door without having to tie laces, fiddle with straps, or mess with zippers. These mules will be your savior when you're trying to get out the door fast, need to slip on something just to run to the mailbox, or want to dress up without wearing heels. These come in seven different colors, too!
$65 at Nordstrom
adidas Helionic 550 Fill Power Down Jacket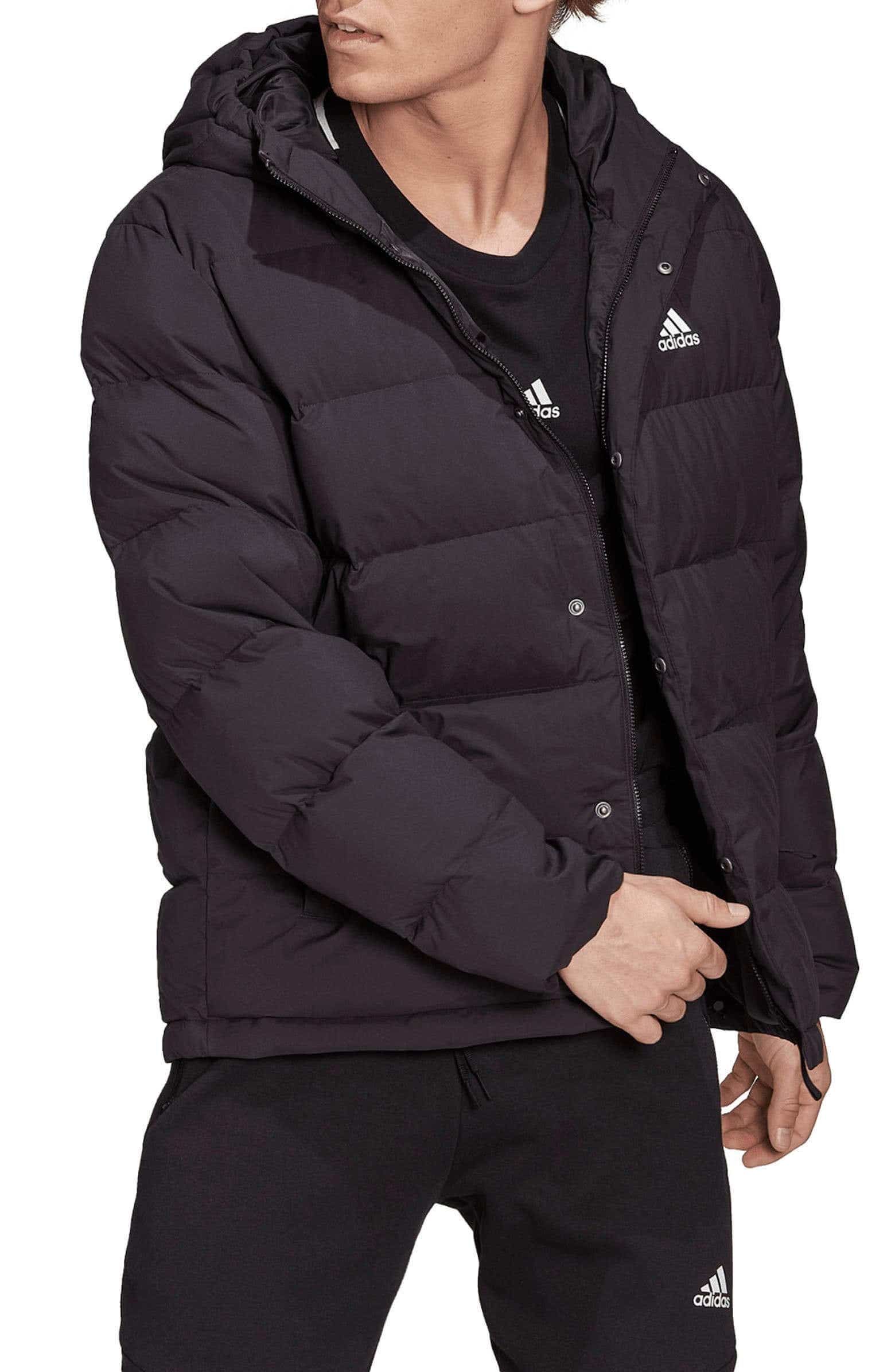 $160 (25% off)
The thought of winter being only a few months away sends literal shivers down our spines, but having a warm puffer at the ready makes getting ready for the season a little better. The attached hood on this one will keep your neck and ears warm without the need for a scarf or hat, and it comes in both black and white.
$64+ at Nordstrom
Rockport Total Motion Sport Plain Toe Chukka Boot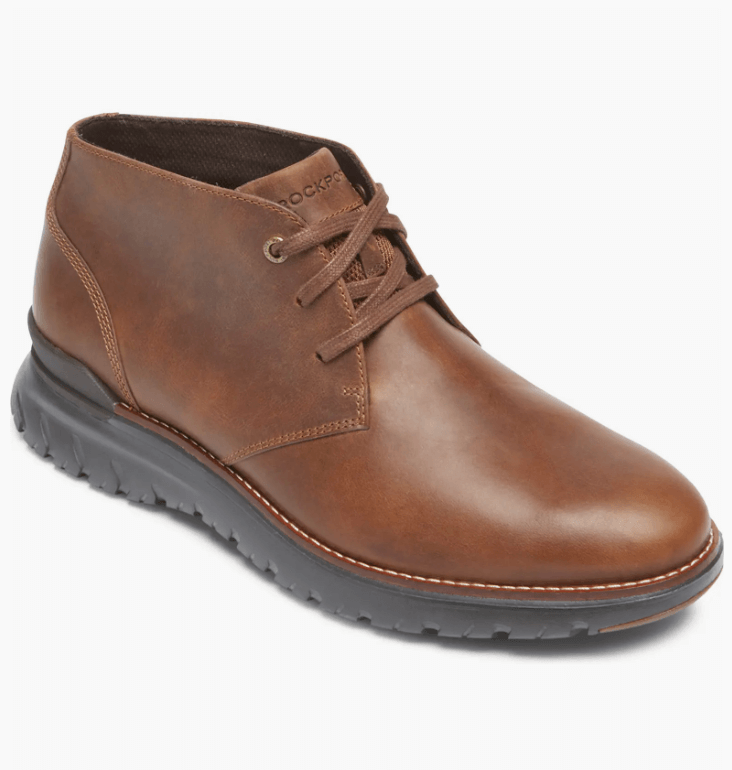 $145 (60% off)
Shoes can really make the outfit, which is why they're such an important component when getting ready every day. Instead of beat-up sneakers or scuffed work boots, this shoe-boot hybrid looks just as sleek as a smooth leather boot with the soft and supportive feel of his favorite tennis shoes.
$73 at Nordstrom
Sam Edelman Water Repellant Cotton Blend Trench Coat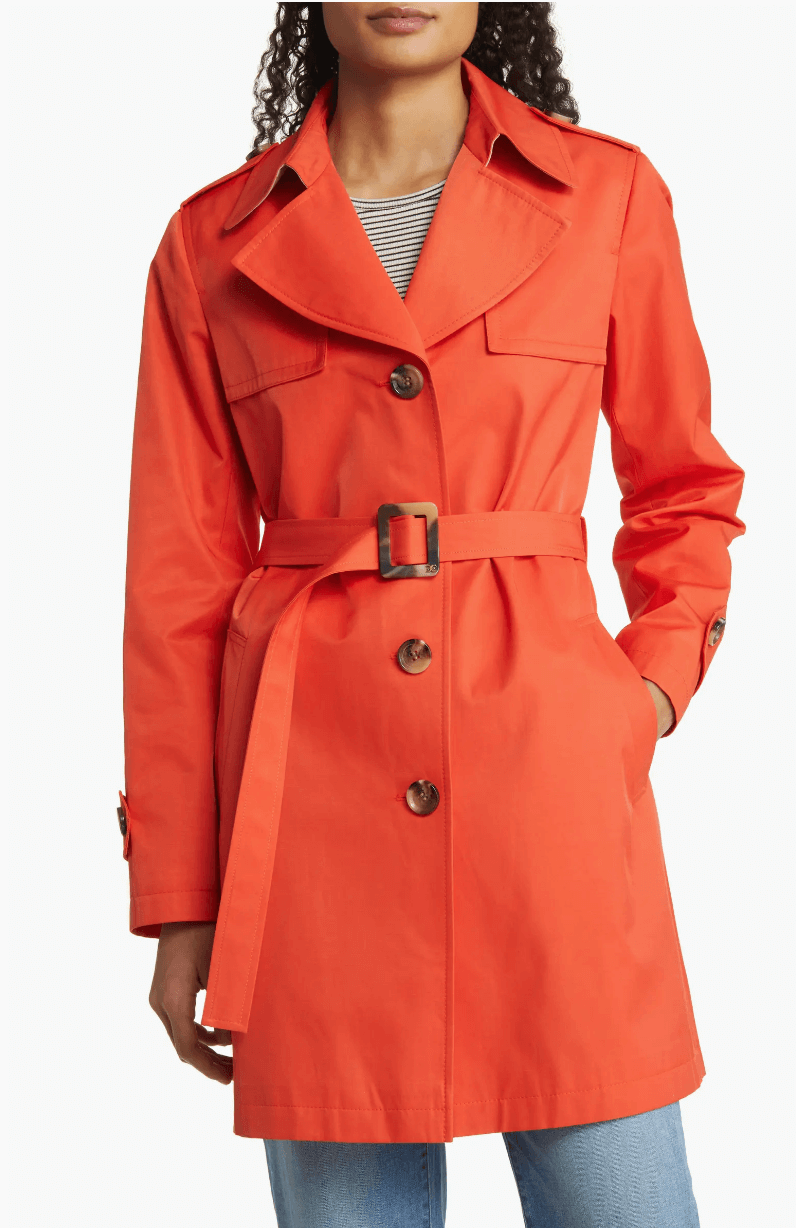 $165 (21% off)
Building the *perfect* capsule wardrobe takes time, and if you haven't found a trench coat to fill a certain gap yet, here it is. This mid-length jacket is universally flattering and will keep you dry on an unexpected rainy day. It comes in two colors (black and a fun orange hue), both of which are currently marked down.
$130 at Nordstrom
BlankNYC Faux Leather Bomber Jacket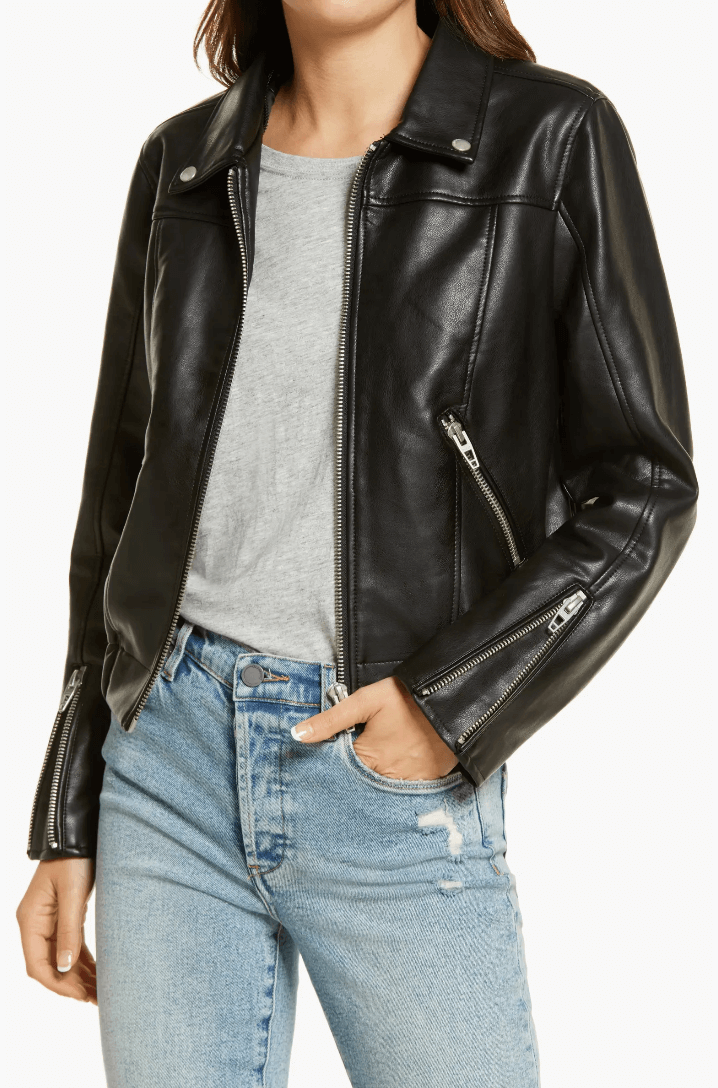 $98 (40% off)
Leather jackets are a timeless addition to any wardrobe, but you have to find a style that you know you'll wear often for it to be worth the investment. If you aren't into the whole moto look, this simple bomber could be the silhouette you've been looking for — and the gorgeous caramel color is on sale for 33 percent off.
$59+ at Nordstrom
Cole Haan ZerøGrand Waterproof Chelsea Boot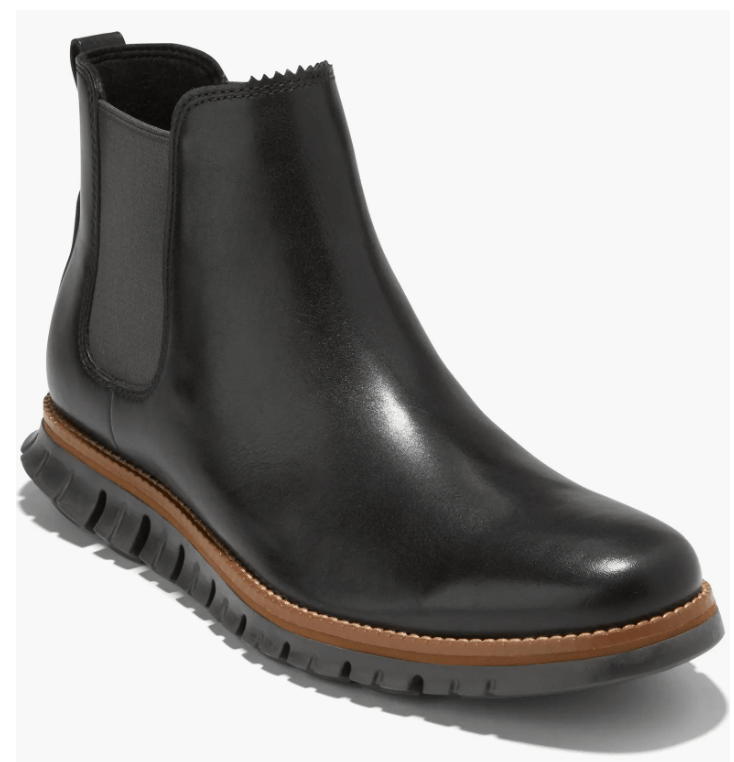 $210 (45% off)
If he's still wearing soggy sneakers on drizzly fall days, it's time to give him an upgrade. This pair by Cole Haan is waterproof, so his socks will stay dry, and the leather will only get better with age. Two of the three colors are on sale right now, too.
$115+ at Nordstrom