Clear accessories was the standout trend at Copenhagen Fashion Week SS24 – see photos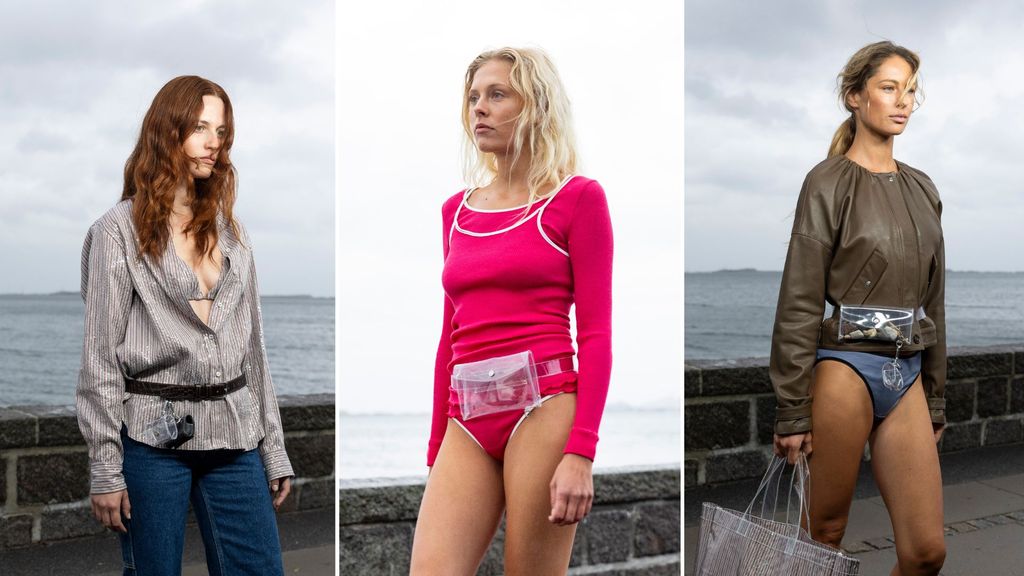 The second and final Copenhagen Fashion Week of 2023 is almost over.
As always, the Danish captial attracted the most tantalising trendsetters from across the globe, who put on an achingly cool display of street style greatness. Meanwhile on the runway, some of the coolest brands on the block kicked off this year's SS24 shows with new trends that we're sure will be hitting mainstream sartorial agendas very soon.
MORE: Copenhagen Fashion Week: The best Street Style from SS24 
READ: Mia Regan's Copenhagen street style is the ultimate autumn inspiration 
If you were thought the end of the Y2K era was nigh, you thought wrong: transparent accessories have been given a makeover for autumn/winter 2023, from micro bags to mules, chokers to bracelets. The comeback of the late nineties/early noughties-approved trend was on the horizon, as we saw glimpses of it during fashion month SS23 (notably, those eye-wateringly high, perspex Valentino platforms that Jennifer Lopez was then spotted wearing this July).
The sheer variety of clear accessories that engulfed the runway this week made it abundantly clear that this trend is not leaving anytime soon.
Saks Potts
In its 9 years since launching, Saks Potts has become the ultimate Danish cool-girl brand, which means if models are wearing clear accessories during its show, social media's favourite influencers soon will be too. From micros attached to belts, to oversized tote handles, transparent bags are ones to have on your radar, whether you prefer them barely visible to the naked eye, or ludicrously capacious.
The Garment
The Garment's SS24 show took 'scandi minimalism' to a whole new level. The label put on a super chic, monochromatic show, where any sign of colour was eschewed. Goodbye gold jewellery, hello transparent pearl chokers and oversized chain-link bijouterie.
Kerne Milk
Kerne Milk may be an up-and-coming brand, but considering Kim Kardashian wore one of its sleeveless shirts at the end of last year, its may be 'up' before you know it. This show was its runway debut, and transparent, PVC mules were aplenty.