Luxury Picks From Amazon's Fall Drop Fashion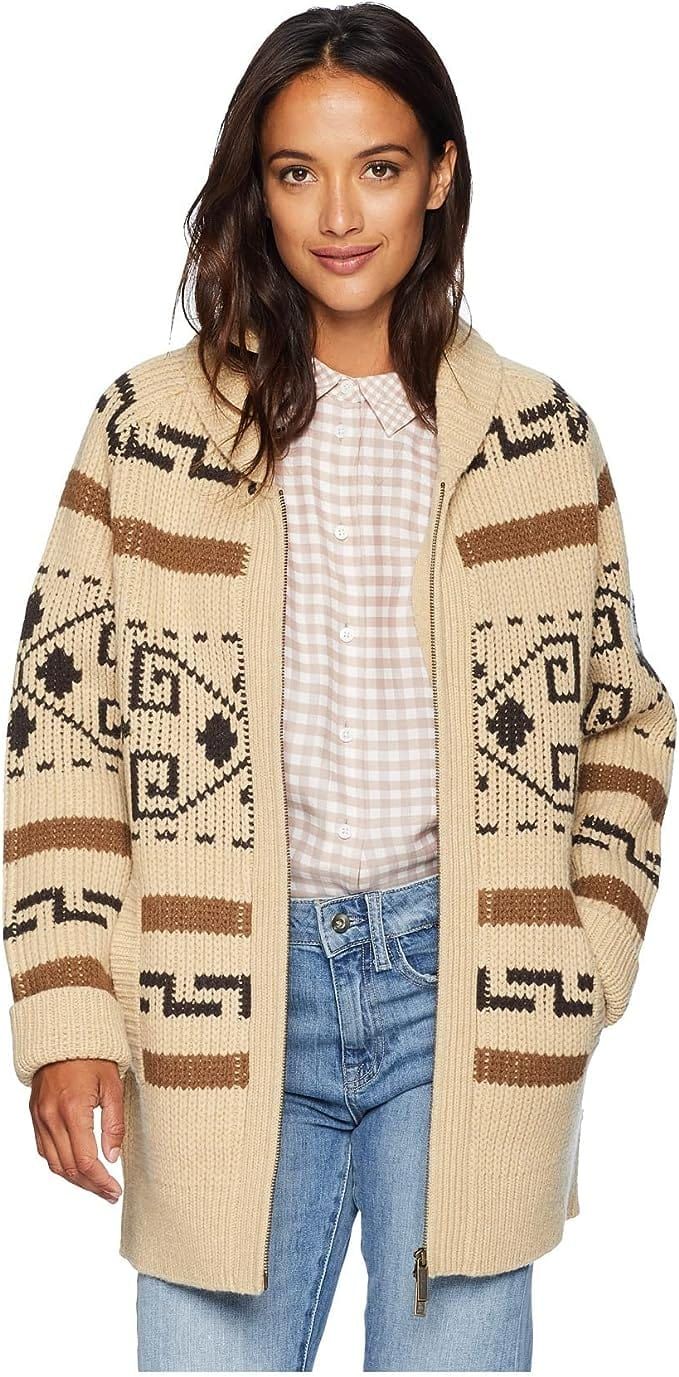 I'm obsessed with finding the latest fall trends. I'll use any excuse to update my closet, and I can't think of a better time to do it than the fall. One of my favorite things to do is hunt through Amazon for the best luxury items every season. I, of course, wind up only getting one or two pieces, but the pieces I do get are the sort of pieces I'm going to keep around for my whole life. I've curated a terrific list of some of the best luxury items Amazon has to offer for the fall season so you've got your wardrobe ready to go.
You will love our editor's curated product picks! FYI: We are an Amazon affiliate partner and may get a share of the sale of your purchase (at no cost to you).
Pendelton Is the Height of Fall Fashion
Pendelton is all about the fall. Every year, they create staple pieces that are designed to keep you warm and cozy during fall and winter. They're timeless pieces that you're going to wear for years to come, that you might even pass down to your children!
Sergio Hudson Boot Cut Pants (70% Off!)
These stunning boot-cut pants from Sergio Hudson look like they've been tailored just for you when you slide them on. They're just as comfortable as they are stylish. And the best part about wearing such a bold color pant is that you're able to wear any sort of top, even a t-shirt, and it looks instantly stylish. Run, don't walk, to grab these while they're 70% off!
A Classic, Cozy Pair of PJs
Fall is a great time to get your hands on a beautiful, cozy pair of classic pajamas. They're the sort of thing you're going to want to live in for the rest of your life. Or, at least, for the rest of the fall. They come in a range of great colors!
The Larroudé Wanda Mule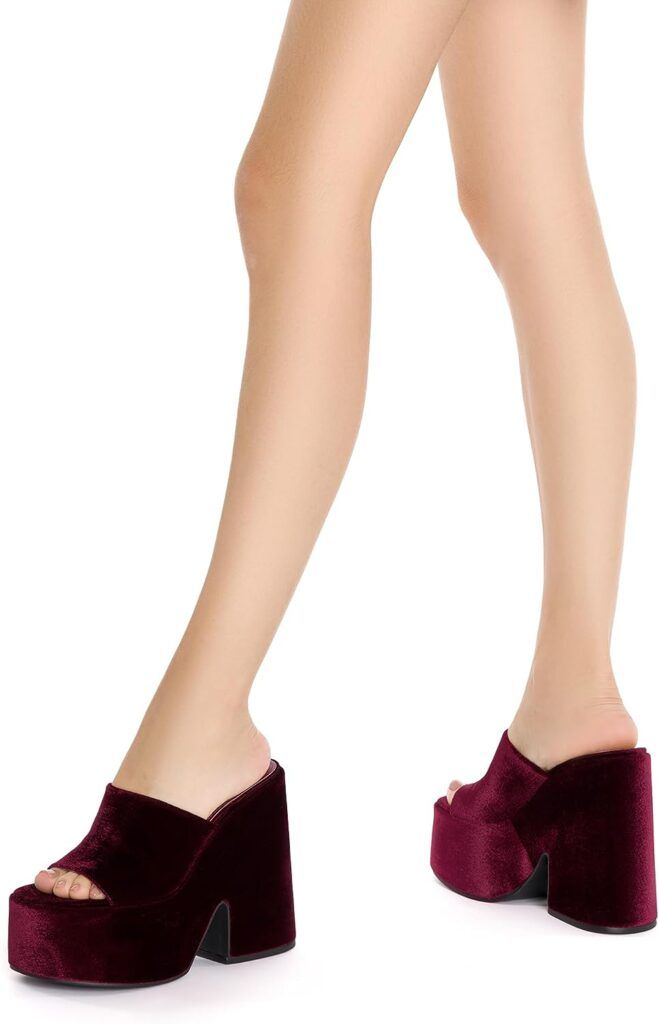 Can you think of a more attractive wedge? These mules from Larrudé are unbelievable! Even though they're velvet, they somehow manage to work for any season, not just fall and winter. The soles are made with memory foam, so you can actually enjoy standing in these all day long!
The Gisela Blouse From Silvia Tcherassi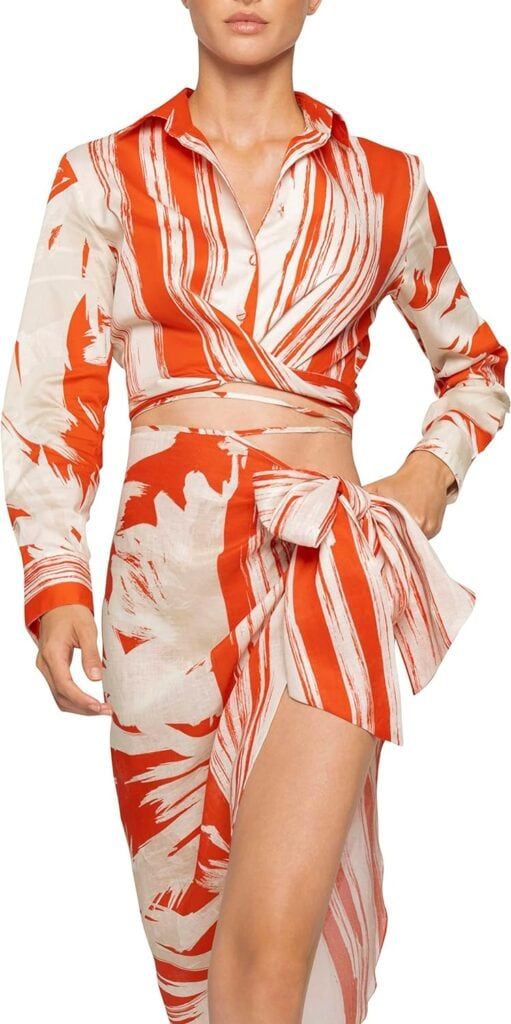 This top from Silvia Tcherassi is incredibly upscale. It feels like the sort of luxury that you want to wear all the time. While it's a lightweight top, it's the sort of top that would look fantastic under your favorite leather jacket or fuzzy Sherpa jacket.
This Jumpsuit Makes a Statement

Technically, this is called a "utility suit," but who's going to be working in this? This bright orange color is the perfect fall option. You'll stand out, make a statement, and look luxurious and beautiful! And you can keep wearing it for years and years to come.
This Beautiful Marina Moscone Dalmatian Ring
Dalmatian stone is such a gorgeous, luxurious stone that feels impossibly glamorous. This Marina Moscone ring makes a bold and exciting statement when you pop it on, and it's the sort of classic design that goes with anything in your closet and all of your favorite jewelry, no matter the metals.
The Tote by Marc Jacobs Is Updated for Fall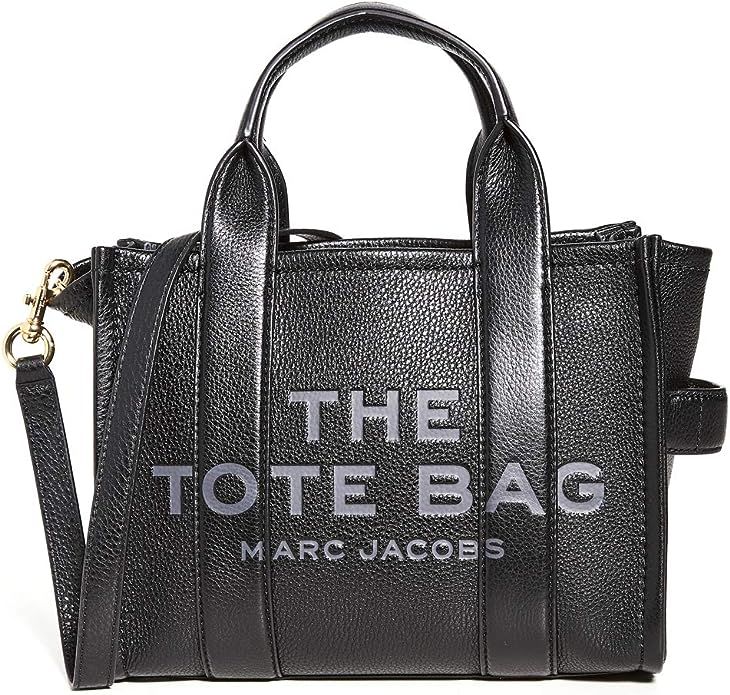 The Tote by Marc Jacobs is absolutely everywhere these days! TikTokers the world over can't get enough of the classic shape, the design, and the durability of the tote. If you're looking to update your Tote for the fall, you've got to get your hands on this new leather drop.
HOKA Is the Moment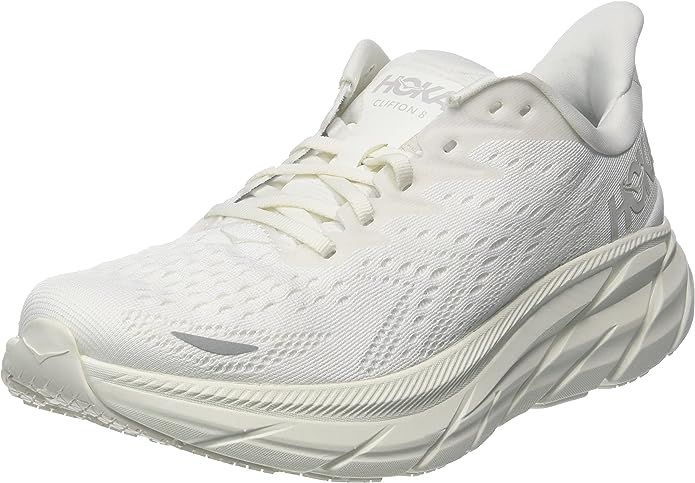 Influencers everywhere are talking about the HOKA ONEs. Not just because they're incredibly stylish but also because they're one of the most comfortable running shoes you'll ever put on. Rock the HOKA ONE this fall and keep your feet comfortable, stylish, and jog-ready.
The Silvie Tcherassi Brandon Pant

Baggy cargo pants have made their way into every crevice of fashion, but these Silvie Tchessari pants are our favorite we've seen so far. They're linen, breathable, comfortable, and incredibly stylish. Pair them with a statement sandal and a tighter shirt to embrace the style of the stars.
UGG Makes Cardigans?!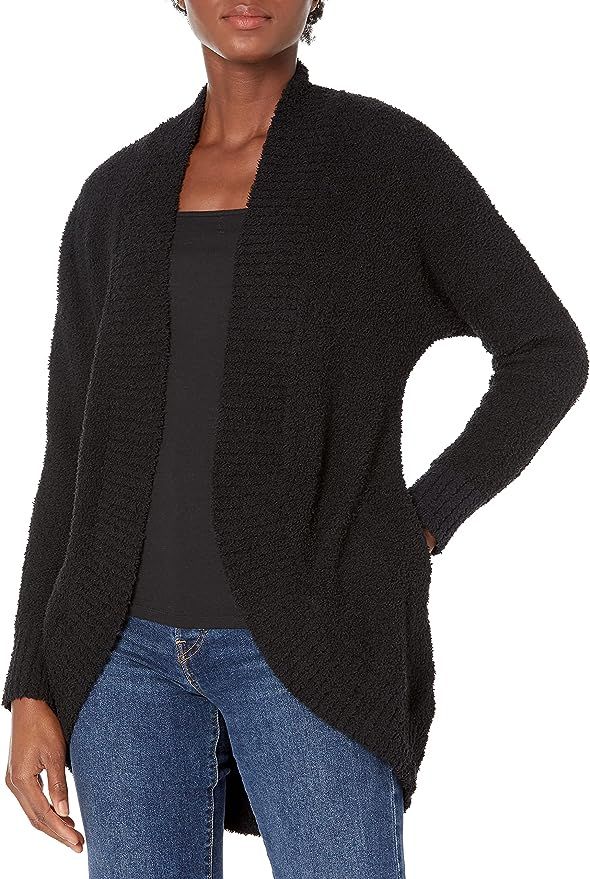 I had no clue! I don't know about you, but I was completely unaware that UGG had branched out into clothing. But now that I've found that out, I can't stop staring. They've got sweaters, cardigans like this gorgeous fluffy number, and even loungewear. It's a furry dream come true!
The Jasmine Jute Trim Midi Dress From PatBO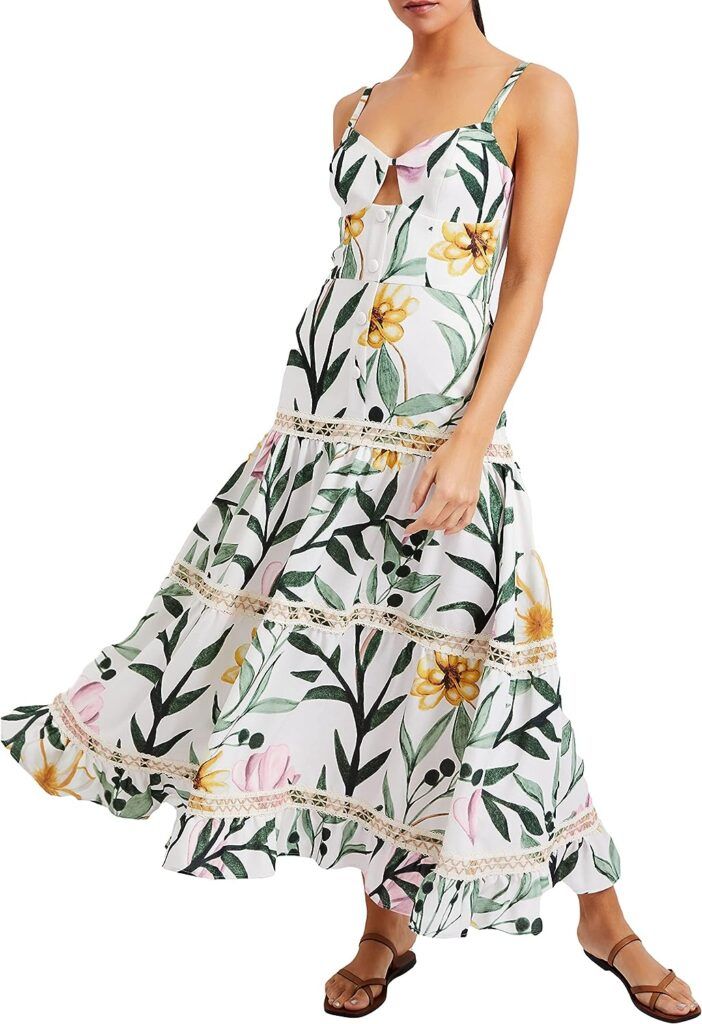 Can't you imagine yourself breezing around in this gorgeous dress from PatBO? It's the perfect transitional purchase as it can comfortably and stylishly hang under your favorite chunky cardigan, and it looks just as good with a pair of Keds as it does with sandals.
The Loeffler Randall Mini Clutch Is a Classic Silhouette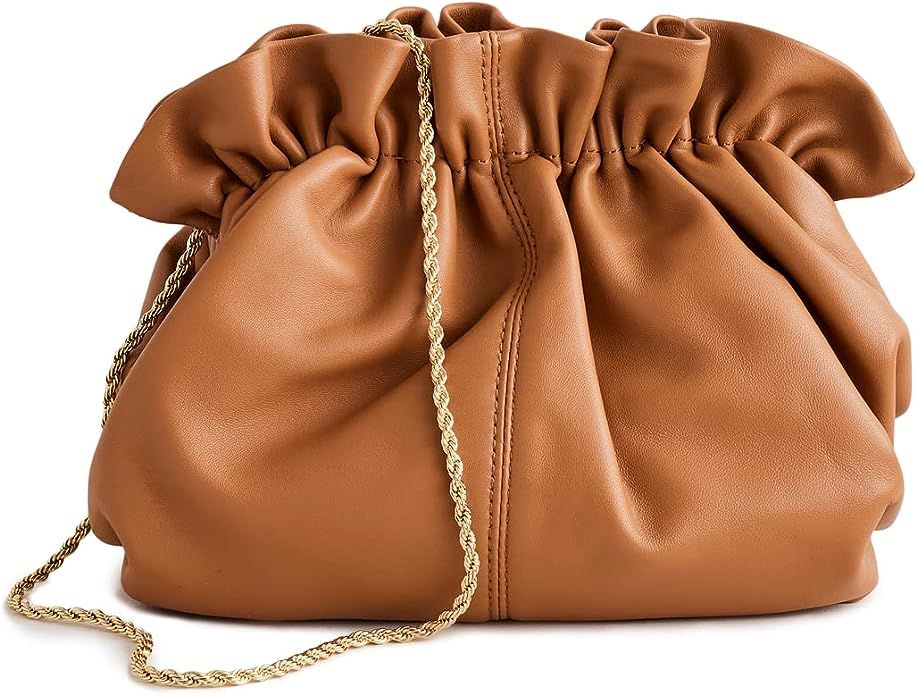 I love this clutch! It's absolutely going in my cart this season. I love the way it looks with everything in my fall wardrobe, I love the silhouette it cuts, and I love how different it is from every other purse I've got right now.
Don't Let Go of the Summer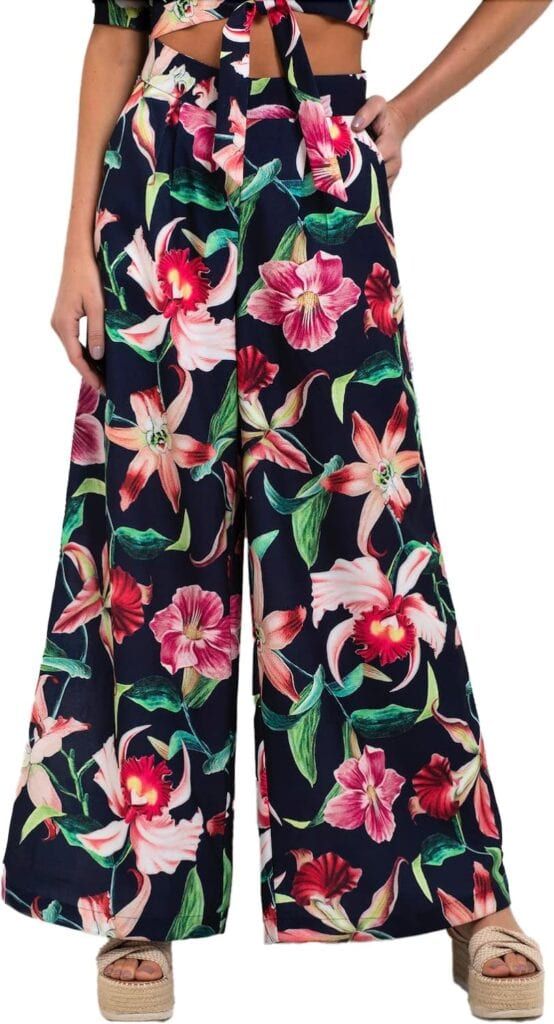 The Leila Wide Leg Pant from PatBO is a gorgeous summer statement pant, but since they're long and thicker, you can rock them well into the fall, too. They're a great reminder of the sunny season and the sunniest, most beautiful islands out there, too.
Fall Sunnies From Tory Burch

Just because the weather's getting colder doesn't mean you don't need sunglasses! Get your hands on these stunning tortoiseshell Tory Burch sunglasses. They're just what you need for the season, with all of the best fall colors and a classic fall shape to complement your favorite 'fits.
Take a Reste in This Barefoot Dreams Cardigan

Cardigans are great, but a knee-length cardigan? That's even better! I'm obsessed with this Barefoot Dreams CozyChic cardigan because it hits at just the right spot, it's a classic color and look, and it's incredibly comfy and cozy for the chilly season ahead.
A North Face Parka for Those With Freezing Falls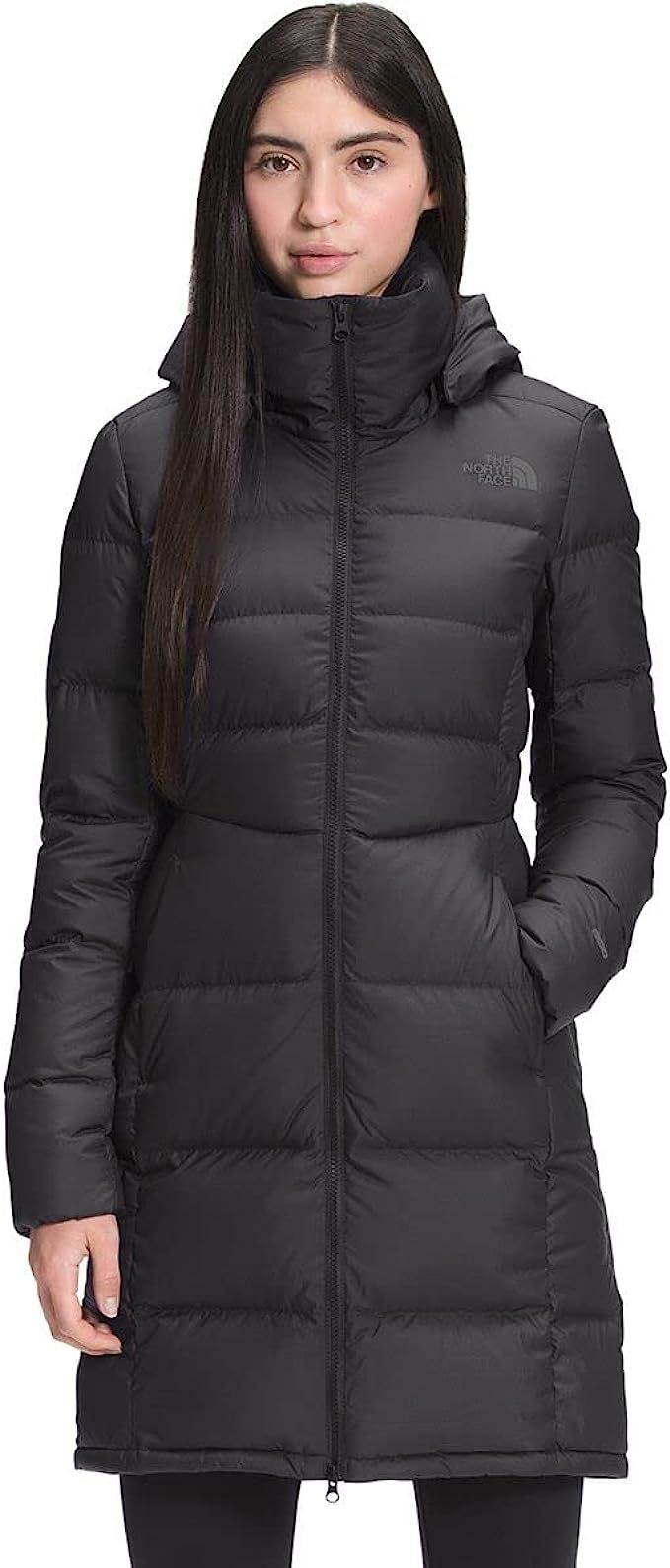 Not everyone is as blessed as I am to live in the South. And for those of you who are further north, you're likely dealing with pretty blustery, chilly fall weather. And, in that case, you've got to get your hands on this North Face Parka III. It's going to keep you warm and cozy and stylish, all at the same time.
Broken Tulip Earrings From Oscar de la Renta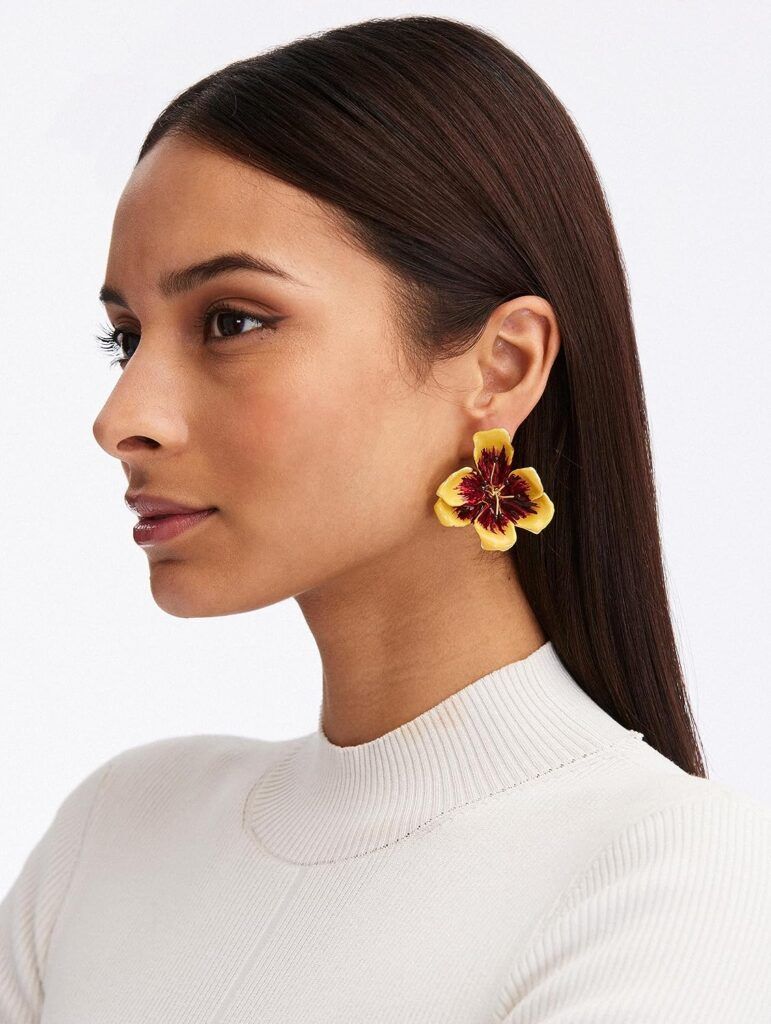 Sometimes, you want a pair of earrings that steal the spotlight. These tulip earrings from Oscar de la Renta are bold, bright, and exciting. They dress up a simple outfit and give you a touch of quiet luxury on a day that you're not feeling very inspired style-wise.
A Fringe Jacket for Fall Office Wear

There's just something about a fringe jacket that screams "professional." And if your aim is to stay professional chic no matter how chilly the fall gets, you've got to have this staple wardrobe piece. It's a touch of modernity with a touch of Jackie O.
The Max Glasses From Linda Farrow

There's nothing like a high-quality pair of stunning glasses to really frame your face and show off your style. These Linda Farrow Max Glasses come in the classic black and an equally classic tortoiseshell pattern – the only two designs you'll need to match your closet!
The UGG Coat That's Coming Home With Me This Year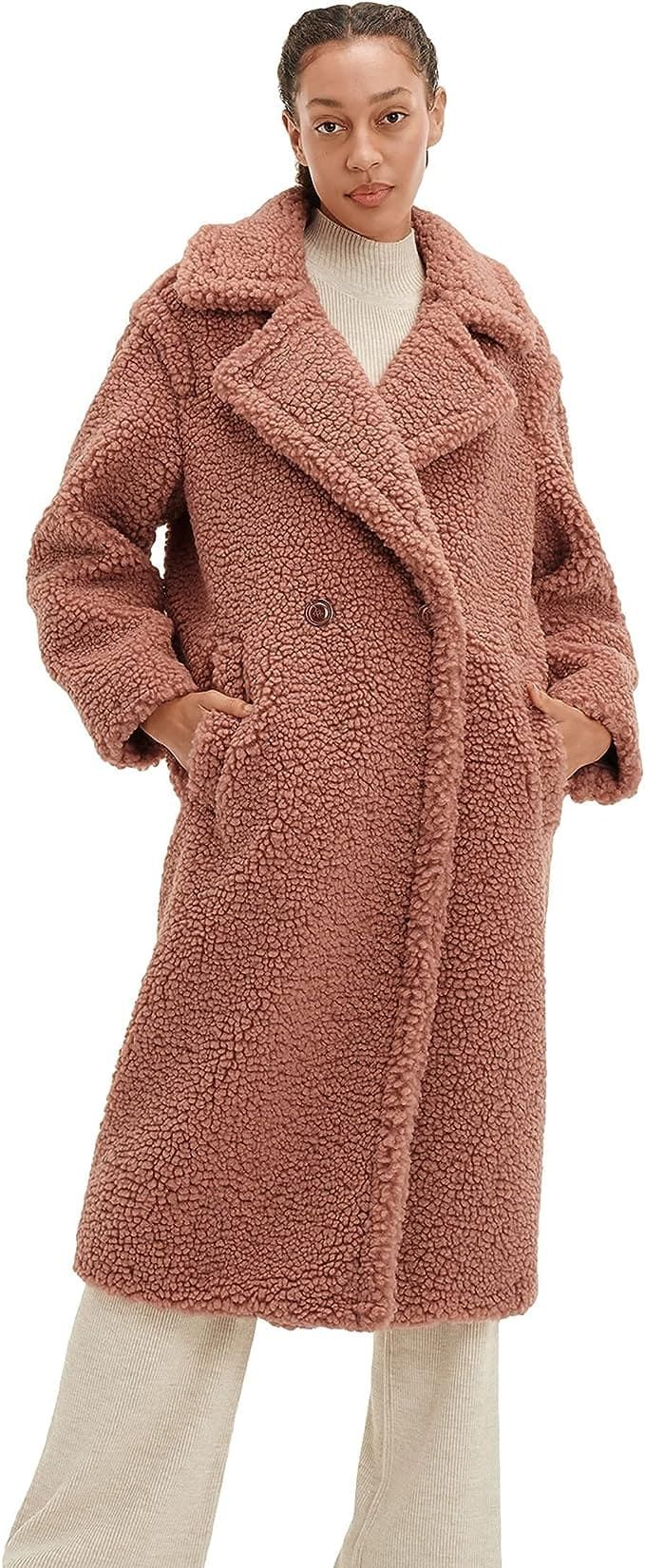 This UGG coat is absolutely coming home with me this fall! It doesn't just look and feel like a dream; it's also priced like a dream! You'd think this coat would be upwards of $500, right? It comes in right under $200 at the highest price point!
These Alex Evenings Wide Leg Dress Pants Are a Fall Move

Wide-leg dress pants are so trendy! You can pair them perfectly with casual and fancy tops for an outfit perfectly designed for the situation. Pair these Alex Evenings pants with your favorite UGG boots and your favorite chunky sweater for an incredible fall party outfit.
A Silvie Tcherassi Top That's the Perfect Fall Colors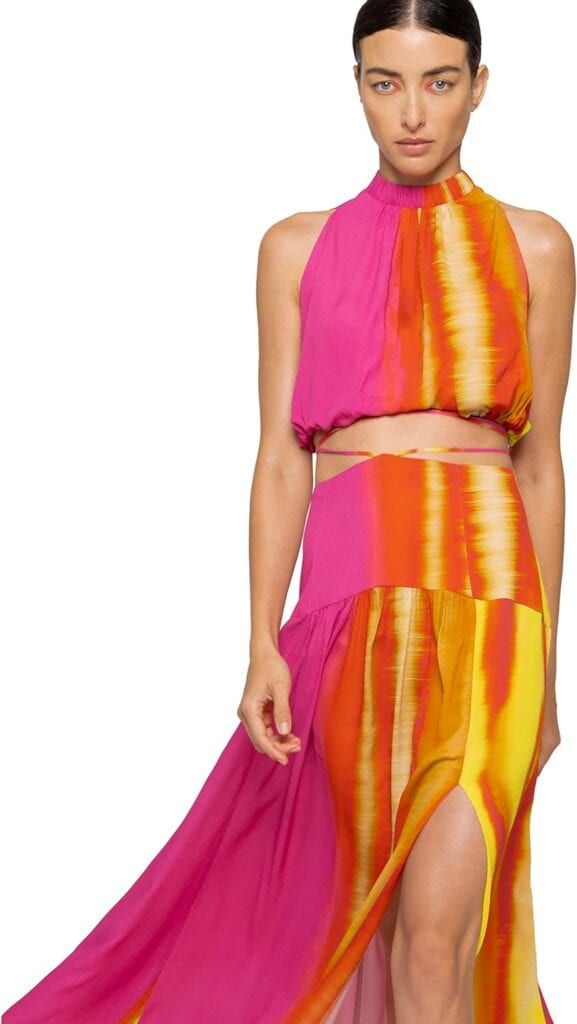 This top from Silvia Tcherassi might be a halter top, but it's still the sort of top you can wear during your final fall vacation to some exotic place or a top that you can layer under a lightweight button-up shirt to help keep off any of the fall breeze.
The Latest Marc Jacobs Viral Purse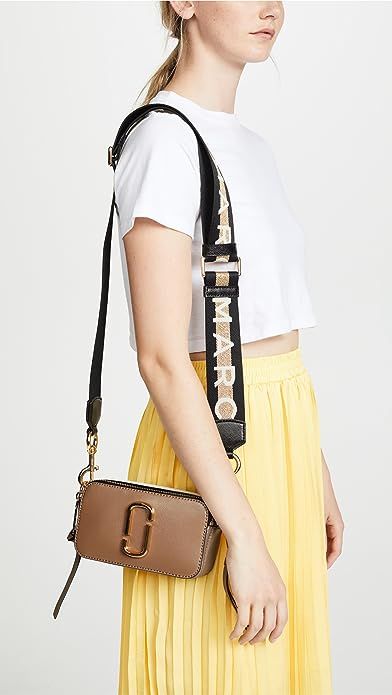 For those of you that are ready to let go of The Tote Bag trend, we've found the newest viral Marc Jacobs sensation! It's The Snapshot and it's a bag that's just about the perfect size. There's no room for anything but the essentials, and that's just how so many of us like it!
A Bright Statement Silvia Tcherassi Top to Warm the Fall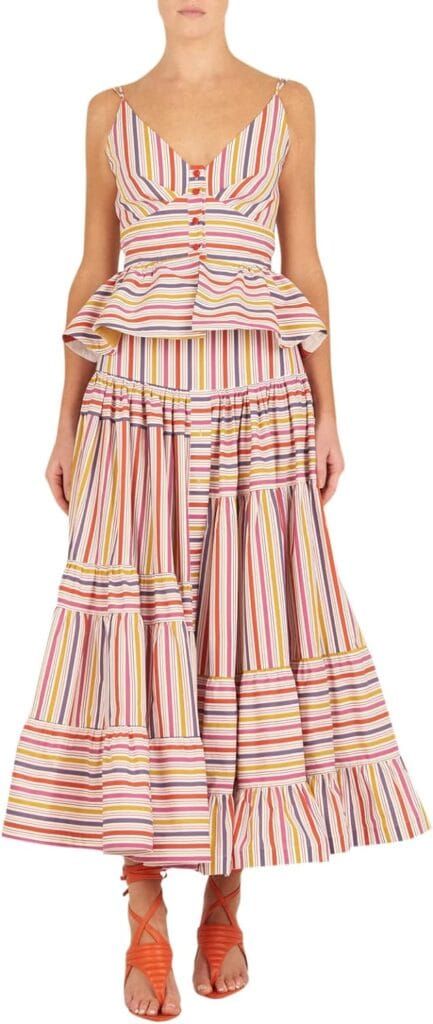 Make a bright and bold statement this fall when you step out in this ruffled Fiorella top from Silvia Tcherassi. It's a great way to keep the fall looking warm and bright, even as the world around us starts to get darker and a little more grey.
A Cozy UGG Cardigan

I can't stop staring at this UGG knee-length cardigan! It's beautiful, it's cozy and comfy, and it's stylish as heck. You can style it with your favorite jeans, with a great fall dress, or even with a skirt and top combo if you're feeling fancy.
This STAUD Moon Split Bag Makes a Statement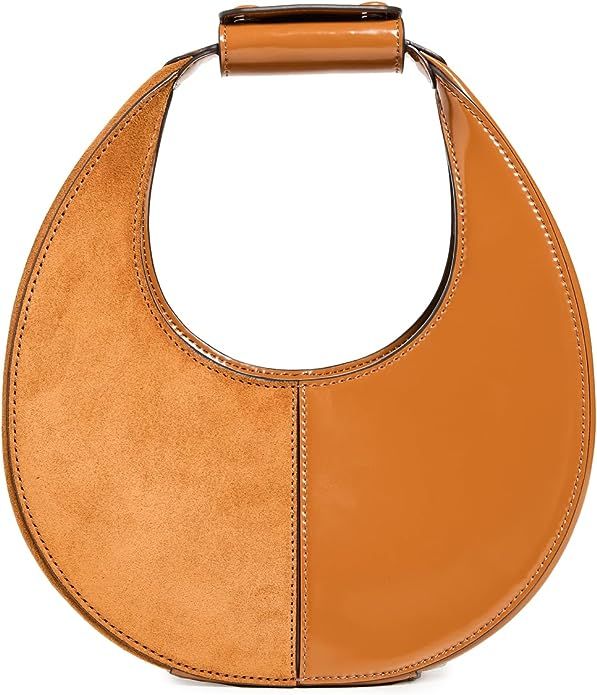 The statement is, "I have style." I can't stop thinking about this bag, and I've had it in my cart for weeks now. It's the sort of bag I think I could wear with everything in my fall wardrobe, and quite a few things in the rest of my wardrobe, too.
A Luxurious Sweater Set (9% Off!)
This gorgeous sweater set doesn't actually look like a sweater set. It looks like an upscale, luxurious outfit that you would wear out to Barney's just as easily as you would to Whole Foods. But it offers insane comfort all day long.
You'll Fall in Love With These Stetson Trousers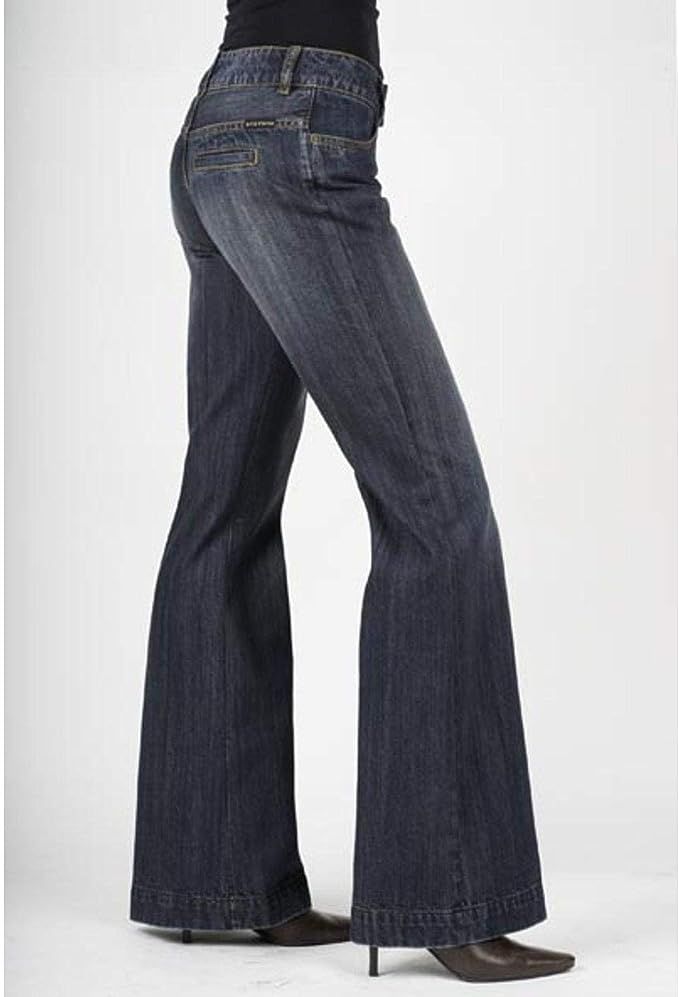 I love a flare-leg jean for fall, and this pair of flare-leg trousers from Stetson is my current favorite. The fabric is stunning, it's dark, but not too dark, it allows me to show off my favorite heeled boots, and it's just fitted enough to show off my best assets without being too tight.
A Stunning Calvin Klein for Wedding Guests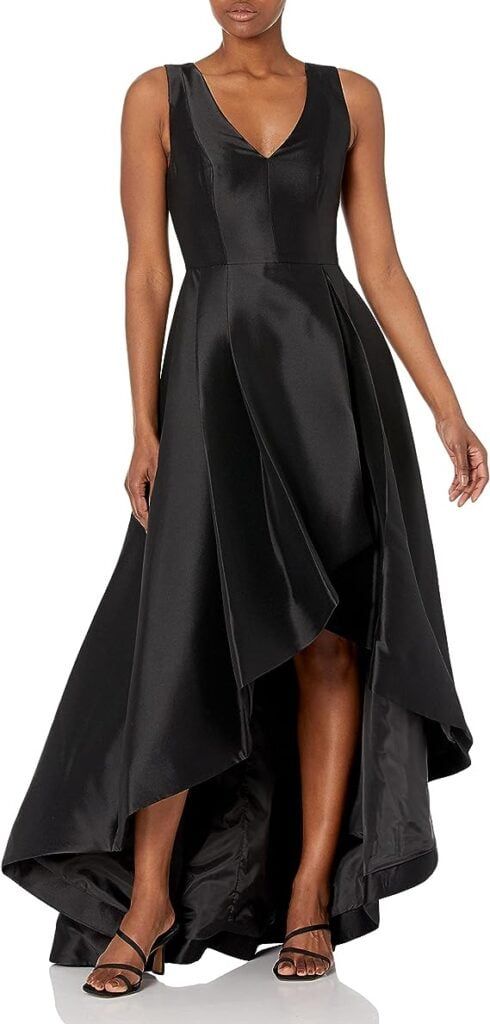 If you're headed to a wedding this fall, you've got to grab this gorgeous Calvin Klein dress! It's dramatic, it's layered, it's structured. It's everything you're looking for in a dress. And it looks just as fantastic on its own as under a thick, cozy jacket.
A Stunning Dress for a Fall Wedding Guest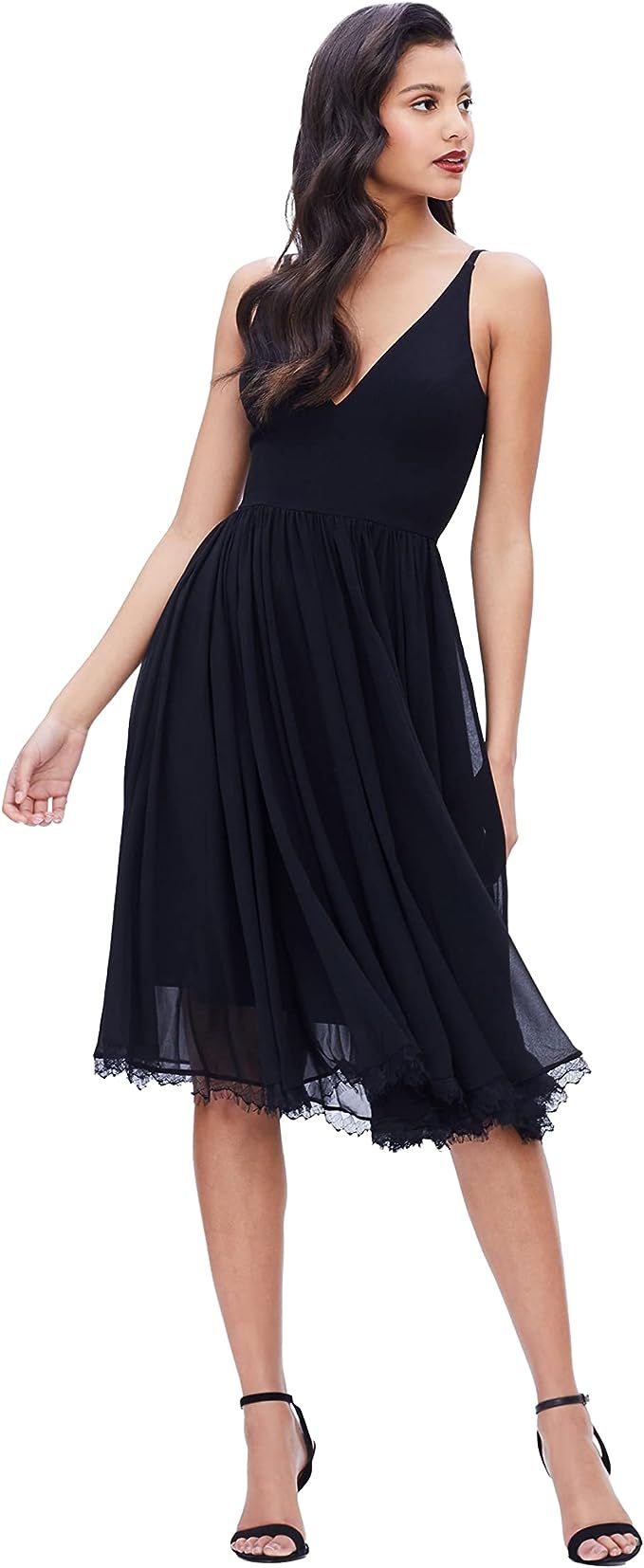 Fall is the season of weddings, and it's not easy to find a great dress to wear as a guest to fall weddings. Fortunately, I've done some of the heavy lifting for you and I've found this beautiful, flouncy, elegant dress that you can pair with your favorite chunky sweater at the next wedding you're invited to.
Dress the Population Has Created the Best Fall Dress

This dress is perfect for your next upscale event this fall! The lace silhouette over the pale bodice is so exciting and interesting. It's a gorgeous number that feels like it'll be stylish for seasons and seasons to come – a timeless classic.
This North Face Jacket Is Perfect for Chilly Falls
Sometimes, you need a little added warmth. Whether you live in the North or you just really hate the cold, this gorgeous Tamburello jacket from the North Face is the perfect option for staying warm and toasty no matter how windy and cold it gets outside.
An Upscale Sweater Set (7% Off!)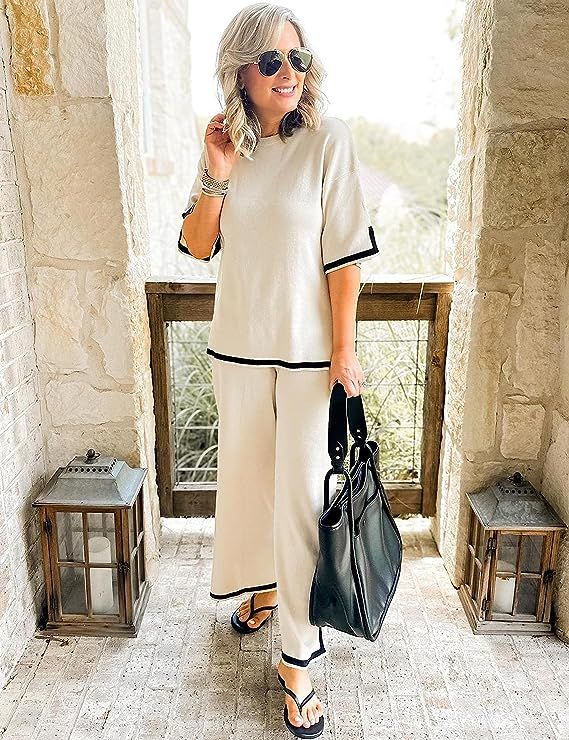 Sometimes, you want to be comfy and cozy all day long, but you also don't want to compromise on style. On those days, you want this gorgeous sweater set. It's so comfortable, it's warm enough for those mild fall days, and it's packed with gorgeous style.
This Asymmetrical Wrap Dress Is Perfect for Fall

You don't have to worry about style this fall, not when you've got this stunning asymmetrical wrap dress! It comes in great summer colors, but it's got some pretty amazing fall color options, too, like this bright orange. You're going to want to live in this!
Embrace the Coastal Grandmother Look This Fall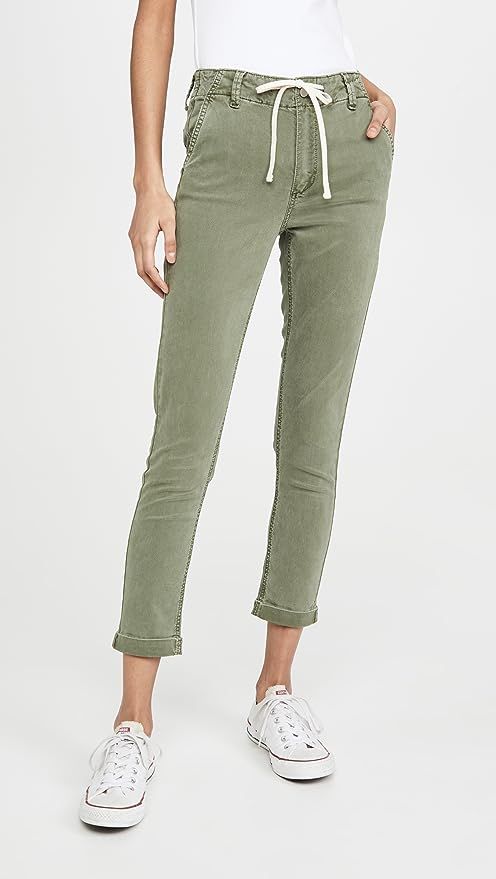 Coastal Grandma has been the trend lately, and these Paige pants are some of my favorites for landing that style. I just imagine Diane Keaton wearing these with an oatmeal-colored sweater and a pair of chunky glasses. Be like Diane Keaton this fall, y'all.
I Can't Stop Staring At These Larroudé Blair Block Pumps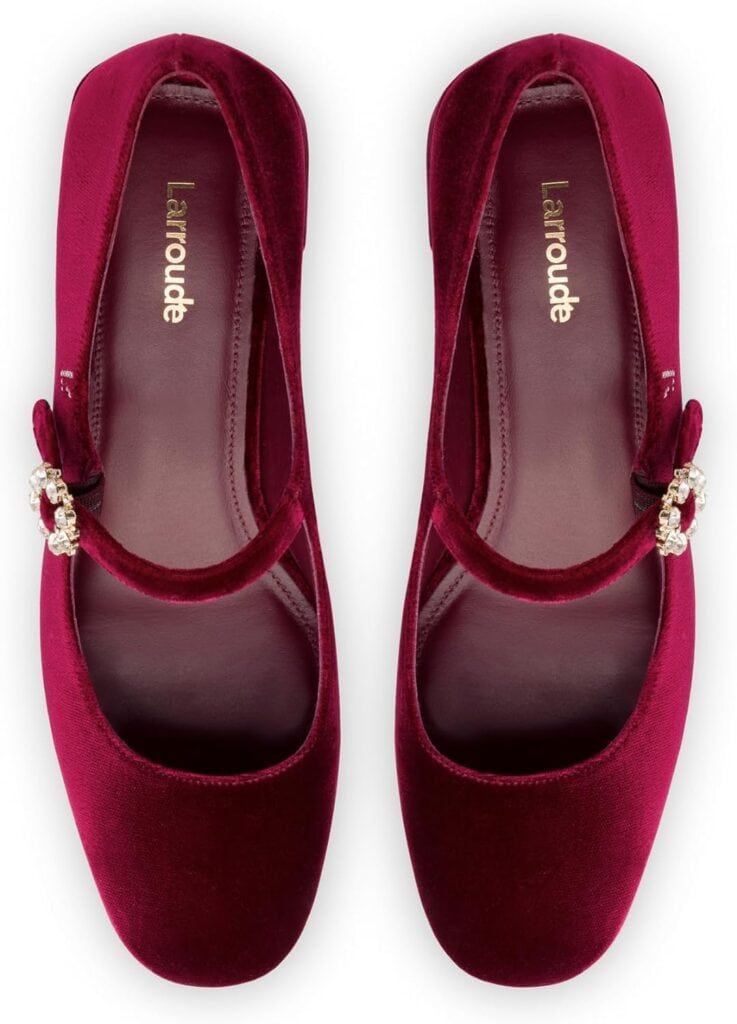 I'm living for these pumps! They've got fall written all over them. If you're looking for a pair of shoes you can wear through fall and winter and will give your outfit a classic flair, look no further than the Blair Block Pumps from Larroudé.
A Comfy Set of Loungewear From Barefoot Dreams

Can't you just imagine yourself living in this set all fall and winter long? The slouchy pants and even slouchier top coupled with the tied band on the top and bottom just shout comfort to me, and I'm trying to convince myself that I don't need it. Because I've got way too much loungewear! (But we all know I'm going to get it anyway.)
A Caftan You'll Wear All Fall Long

This doesn't look like a caftan, but it is! The sweater-like material of this dress hangs just right on your frame, no matter what your frame looks like. It's so comfy and cozy and you can let it stay casual with your favorite UGGs or you can dress it up with your favorite pair of heels.
These Chunky Steve Maddens Are Fall Goth Chic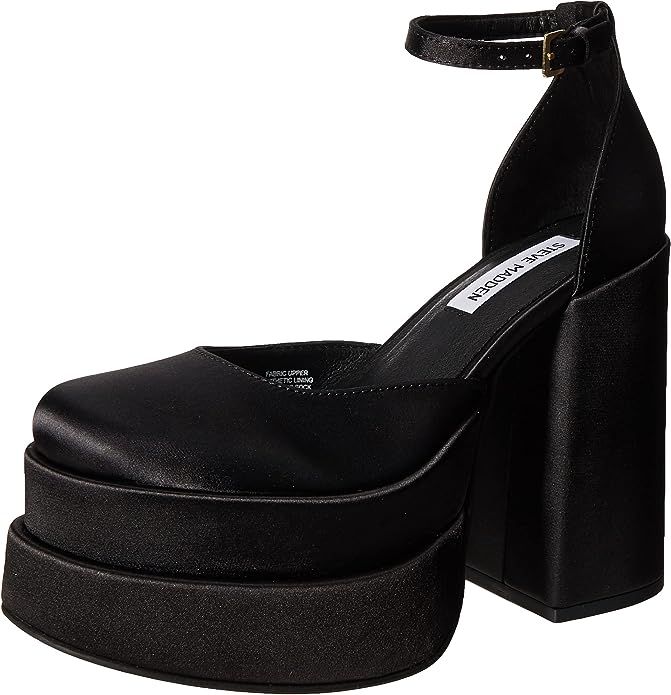 There's nothing like a pair of Steve Maddens to make your wardrobe smile! I don't know about you, but if every pair of shoes in my closet could be either Steve Madden or Crocs, I could die happy. I cannot wait to slide my feet into these chunky, goth-chic platforms this fall!
Dress the Population's Catalina Dress Is a Classic

I'm all about classic silhouettes in the fall. Maybe it's because fall makes me think of New York? I'm not sure, but I know that I love a classic vibe in the fall, and this Catalina dress is it! You might even want to pair it with those chunky Steve Madden shoes.
A Fuzzy UGG Hoodie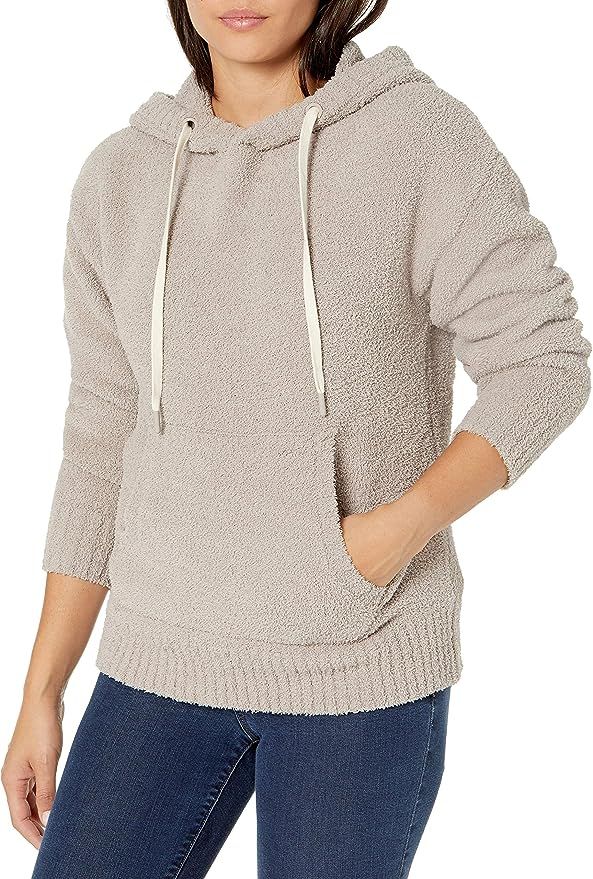 I can't get enough of this UGG hoodie! I'm not usually a hoodie person, but I think that this one might just change the game for me. It's so cozy without compromising on style, and style is what it's all about this season (and every season, really).
Wear These UGG Slippers Anywhere You Go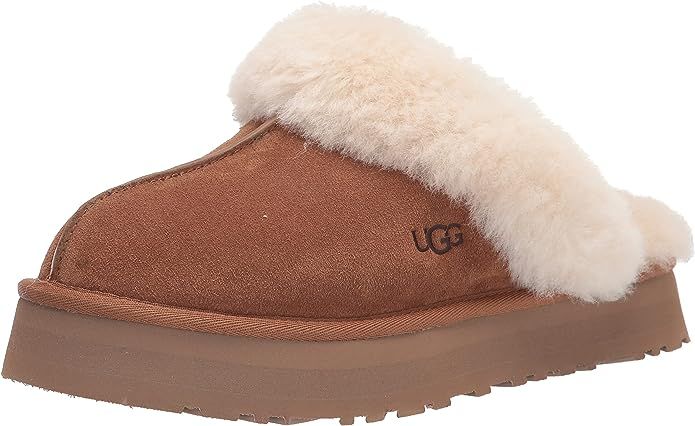 These UGG slippers aren't like normal house slippers; they're thick and durable, and they're designed to be worn all over the place. You can wear them in the house, out of the house, and even while you're running errands (I won't tell if you don't!).
A Norma Kamali Dress You Can Wear All Year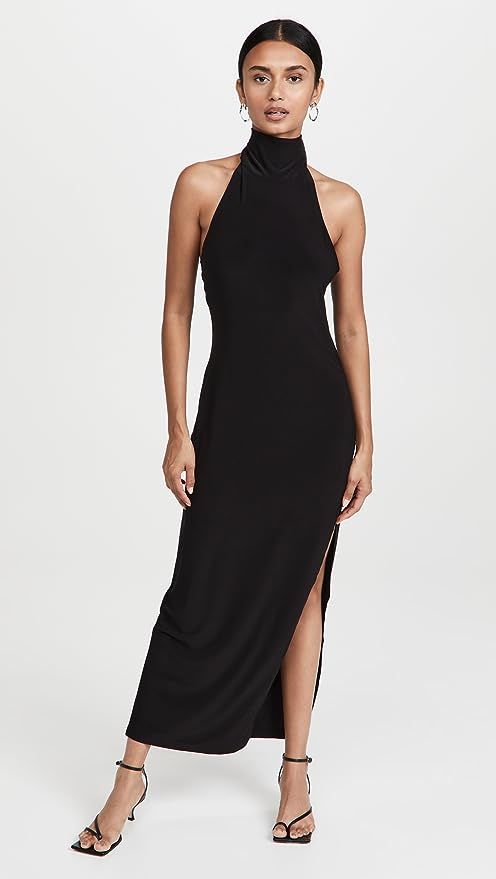 I see this stunning Norma Kamali dress styled with a pair of sleek black heels (like the ones in the picture) and with an outrageously thick and colorful winter coat. I'm thinking something fuzzy and big and over-the-top. And no jewelry because the coat says it all!
The UGG Mini Boots Are Always In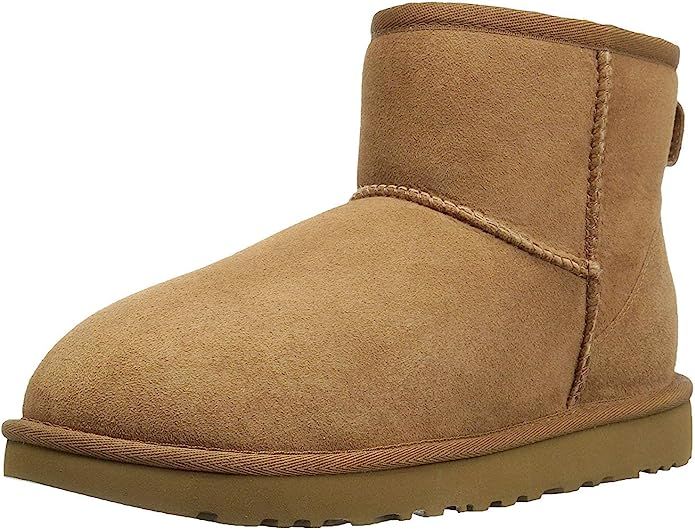 You can't get more classic than a pair of UGG Mini Boots! This is the style that rocketed UGG to fame in the U.S. in the early aughts. But they're not relegated to Y2K fashion, they've really never gone out of style!
These Tory Burch Sunglasses Are My Current Favorites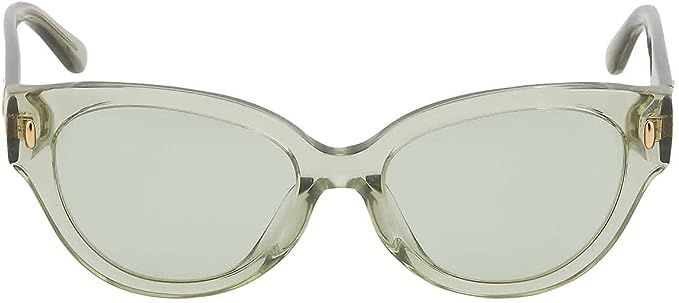 These Tory Burch sunglasses are some of my very favorite! I'm obsessed with them because they work in all seasons. The sort of jelly-colored frames might seem like they're summer exclusively, but they manage to fit in just right for fall, spring, and winter, too.
These Fuzzy UGG Pants Are Ultra Comfy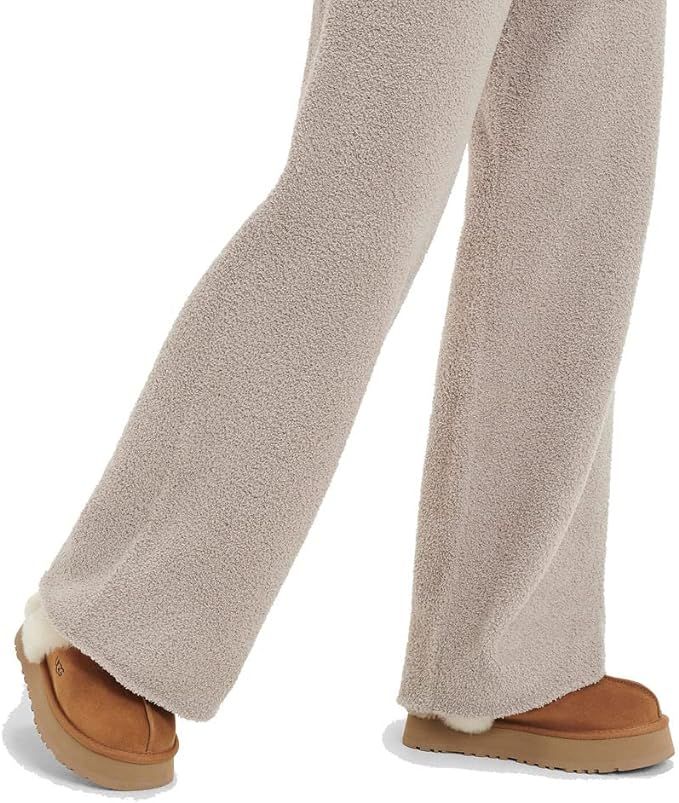 You could be in UGG from head to toe now! You've got these fantastic pants that feel like you're wearing a teddy bear, you've got your furry hoodie, and you've got your favorite UGG shoes or slippers. It's UGG all the way down!