The Best Amazon Women's Fall Clothing & Accessories for Under $100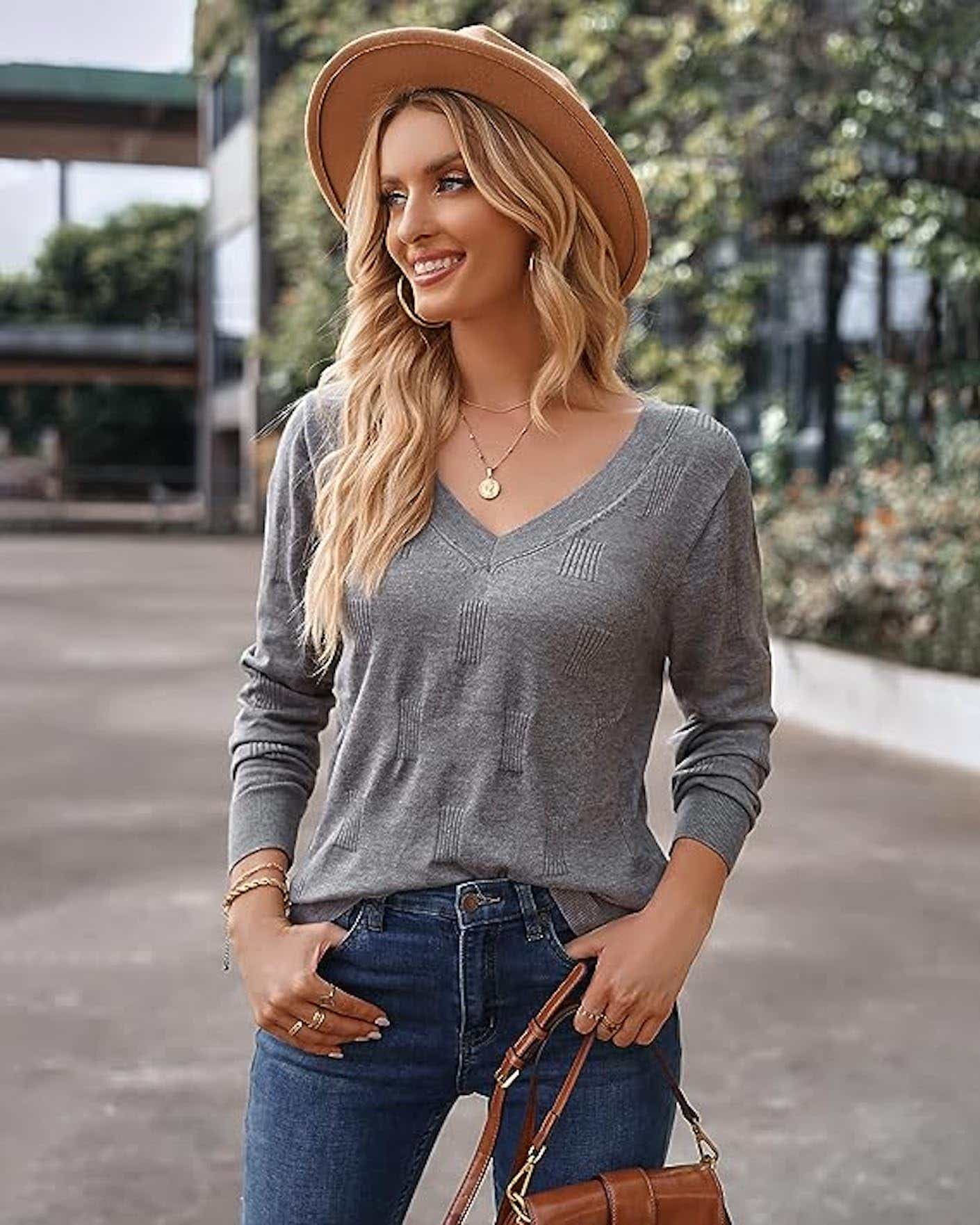 Including everything from cozy cardigans to must-have ankle boots.
As a remarkably hot summer comes to a close, we're all feeling especially grateful for the crisp embrace of fall. With the dropping temperatures come fun traditions like putting up Halloween decorations, going on pumpkin patch adventures, and welcoming friends and family into our homes for a decadent feast or two. But we're also facing the somewhat annoying prospect of having nothing to wear to these festivities.
You likely have most of your fall wardrobe covered, so there's no need to overhaul everything. You wouldn't dream of ditching the coat you bought just last year, and that old cardigan holds so many memories. But as you put your cool-weather clothing away earlier this year, you probably tossed a few items. That one pair of tights was full of runs, your favorite heeled booties had become flats, or your favorite maxi dress suffered a fatal red wine stain. 
To smooth things along, we trawled Amazon to find the best of the best in fall fashion. We're talking about everything from casual clothing for cozy nights to formal dresses for that last-minute fall wedding guest emergency (we've all been there). 
And speaking of last-minute, thanks to Amazon Prime, you can fix a fashion catastrophe fast with their free two-day shipping. Check out our favorite pieces here, plop a few goodies into your cart, and get back to deciding if you want to break out some hot chocolate or warm cider to celebrate. 
The Best Amazon Fall Clothing and Accessories Under $100
V Neck Long Sleeve Pullover
First things first: Fall is the season of layers. So what better way to join in on the fun than stocking up on a simple-yet-lightly-embellished pullover sweater? We love the subtle pattern paired with the classic silhouette — plus, this pick comes in 23 colors.
$40 at Amazon
Oversized Button Down Knit Cardigan
That said, chunky, oversized cardigan sweaters are just as essential. We were drawn to this option because it practically screams comfy but will still leave you looking perfectly put together.
$43 at Amazon
Oversized Loose Cardigan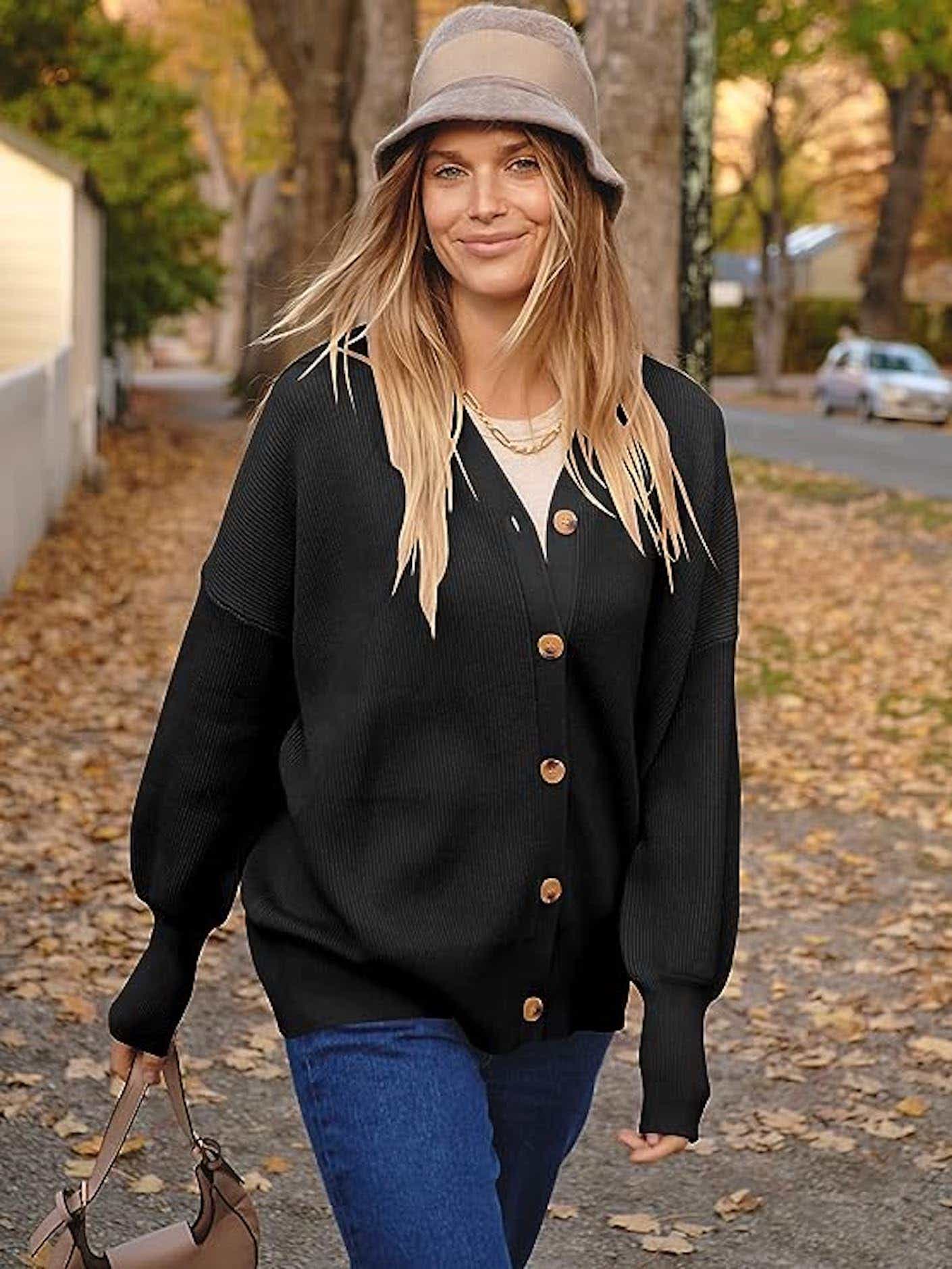 Craving even more slouch (and some cute faux-wooden buttons to boot)? We got you. This oversized cardi is ideal for your pumpkin spice latte run but won't look out of place in the office. Plus, the ribbed fabric isn't too chunky, if that's not your thing.
$33 at Amazon
Amazon Essentials Women's Lightweight V Cardigan Sweater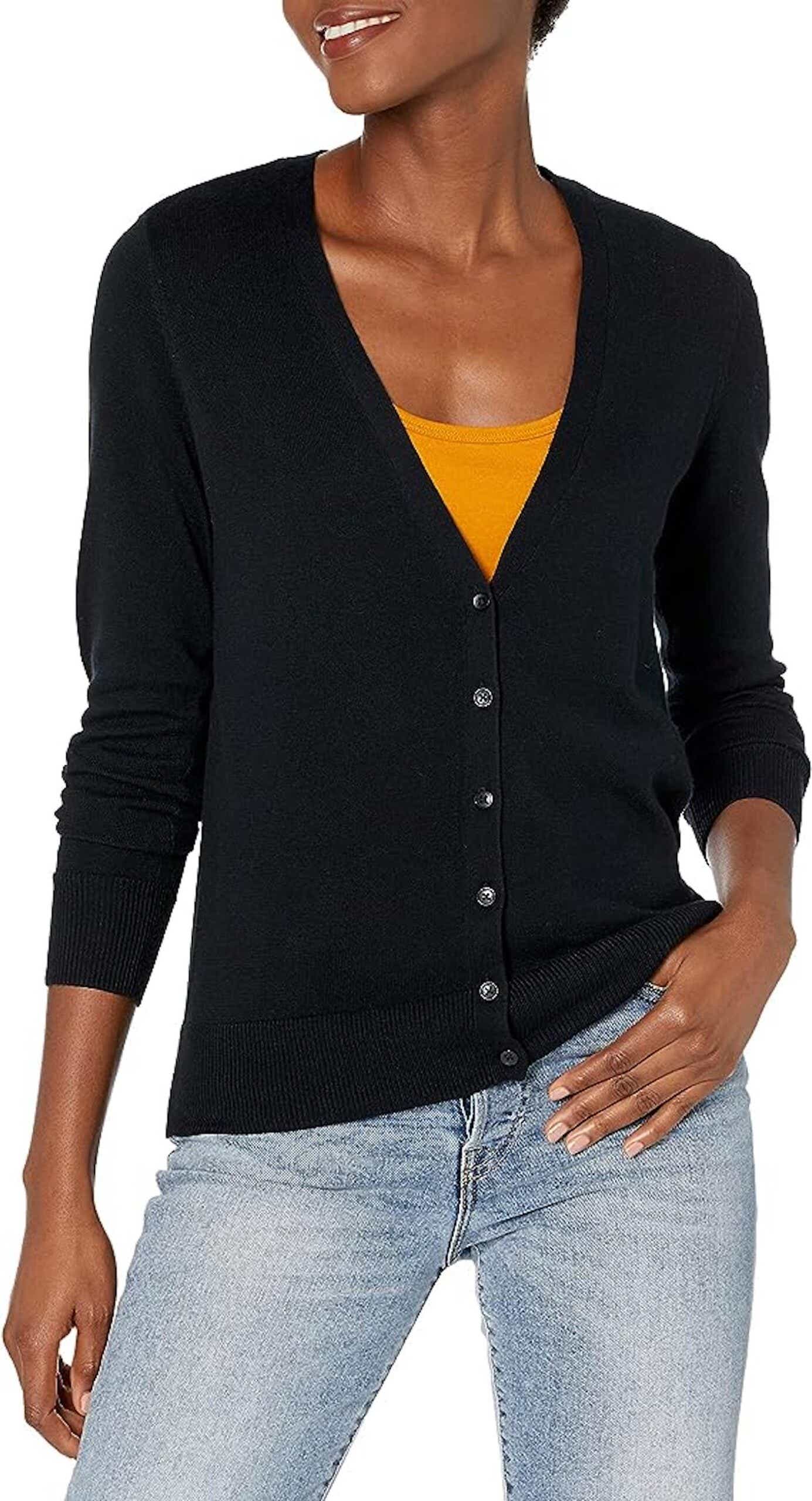 Since we're talking cardigans, we can't leave you with oversized options only. This more fitted selection won't be as baggy, which is perfect if you're in the mood for something form-fitting. And since fall is all about layering, we promise this piece will fit smoothly under any coat.
$22 at Amazon
Women's Oversized Long Sleeve Shacket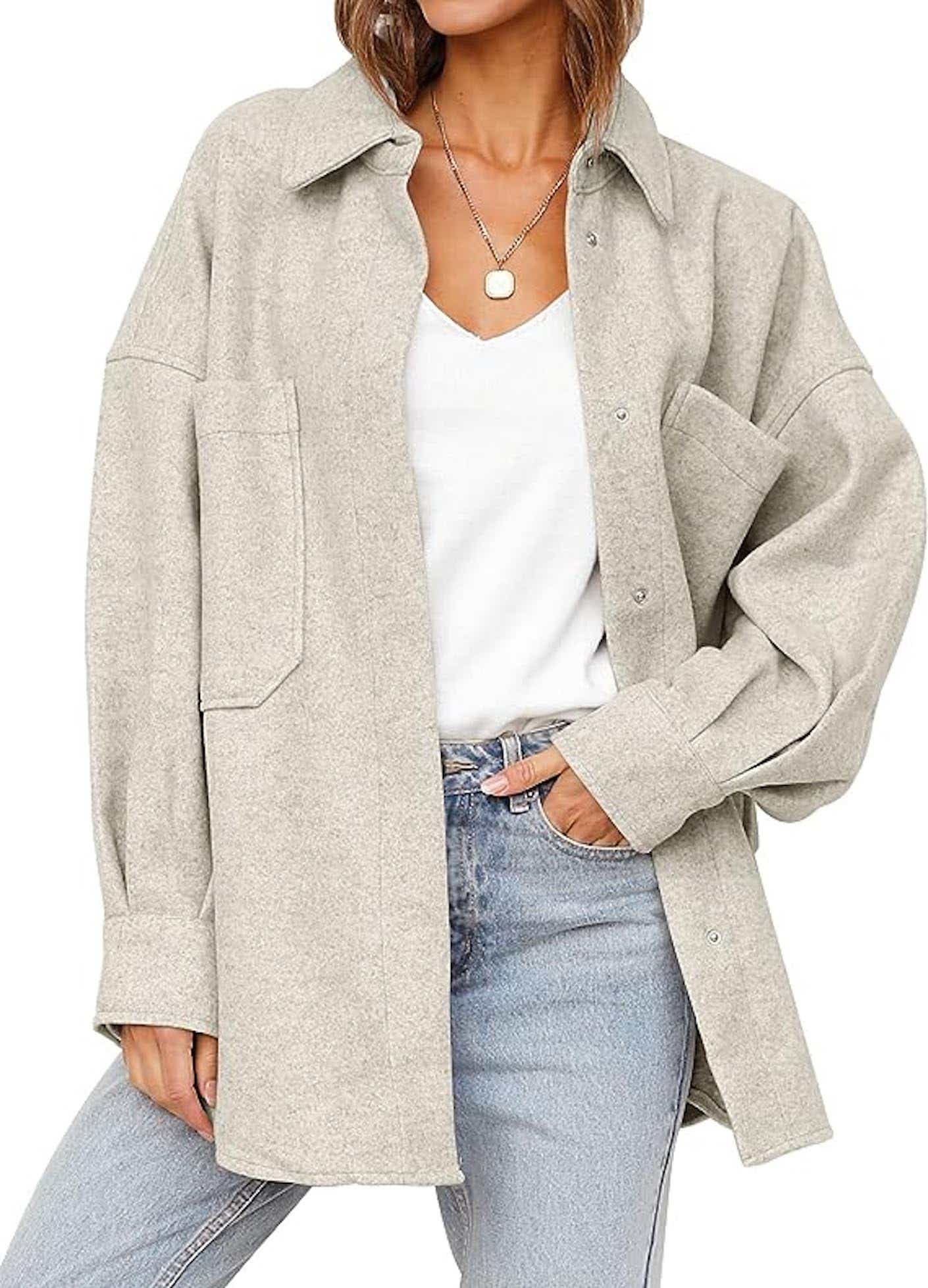 By now, you've heard of shackets; not quite sweaters, not quite jackets, these fun pieces of outerwear are the perfect half-step between "too warm" and "too cold." This particular shacket has that polished yet cozy look of wool blend — oh, and did we mention the substantial pockets for storage? 
$41 at Amazon
Levi's Women's Faux Leather Belted Motorcycle Jacket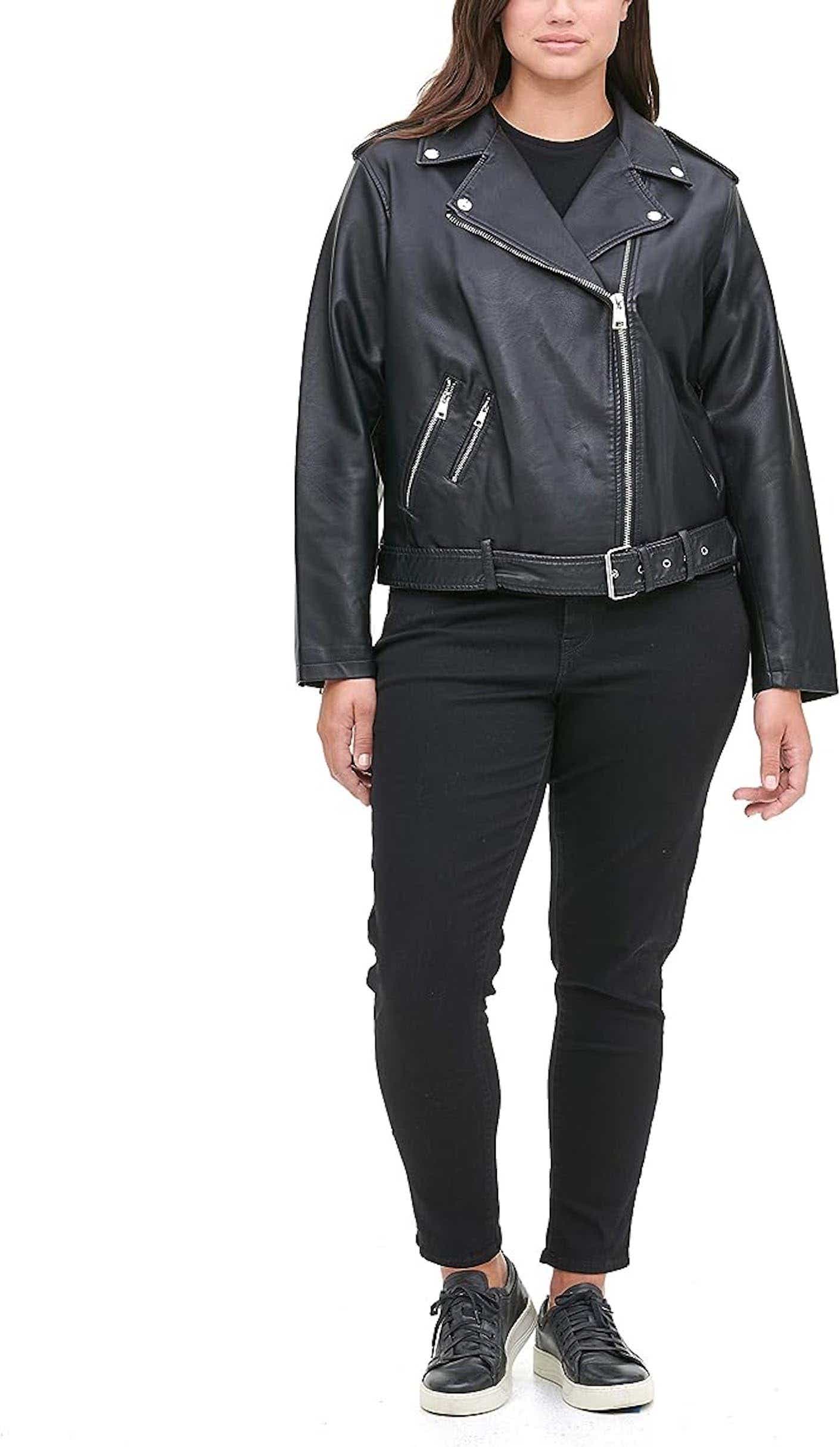 Like the look of leather and craving a bit of edge to pair with denim and gold jewelry? Try out this classic jacket that will pretty much guarantee that you turn heads. Plus, this pick comes in both standard and plus sizes.
$64 at amazon
Faux Suede Biker Moto Jacket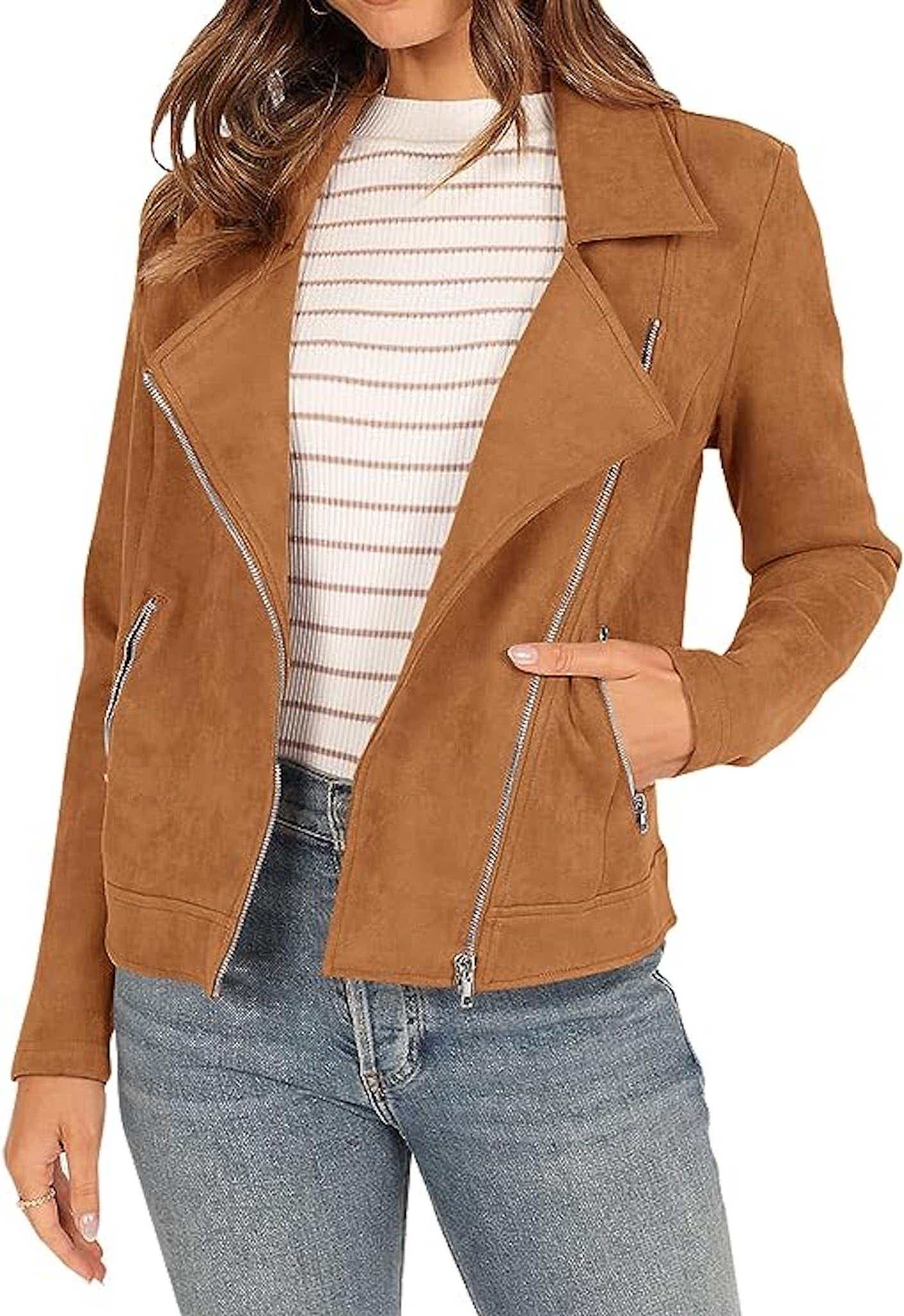 That said, if you're drawn to the moto jacket style but aren't too into the shiny leather of it all, you might not know where to turn for a fall jacket. And that's OK because we have sumptuous suede — the unofficial fabric of fall — that comes in 12 colors, from bright teal to warm tan.
$45 at Amazon
Corduroy Button Down Jacket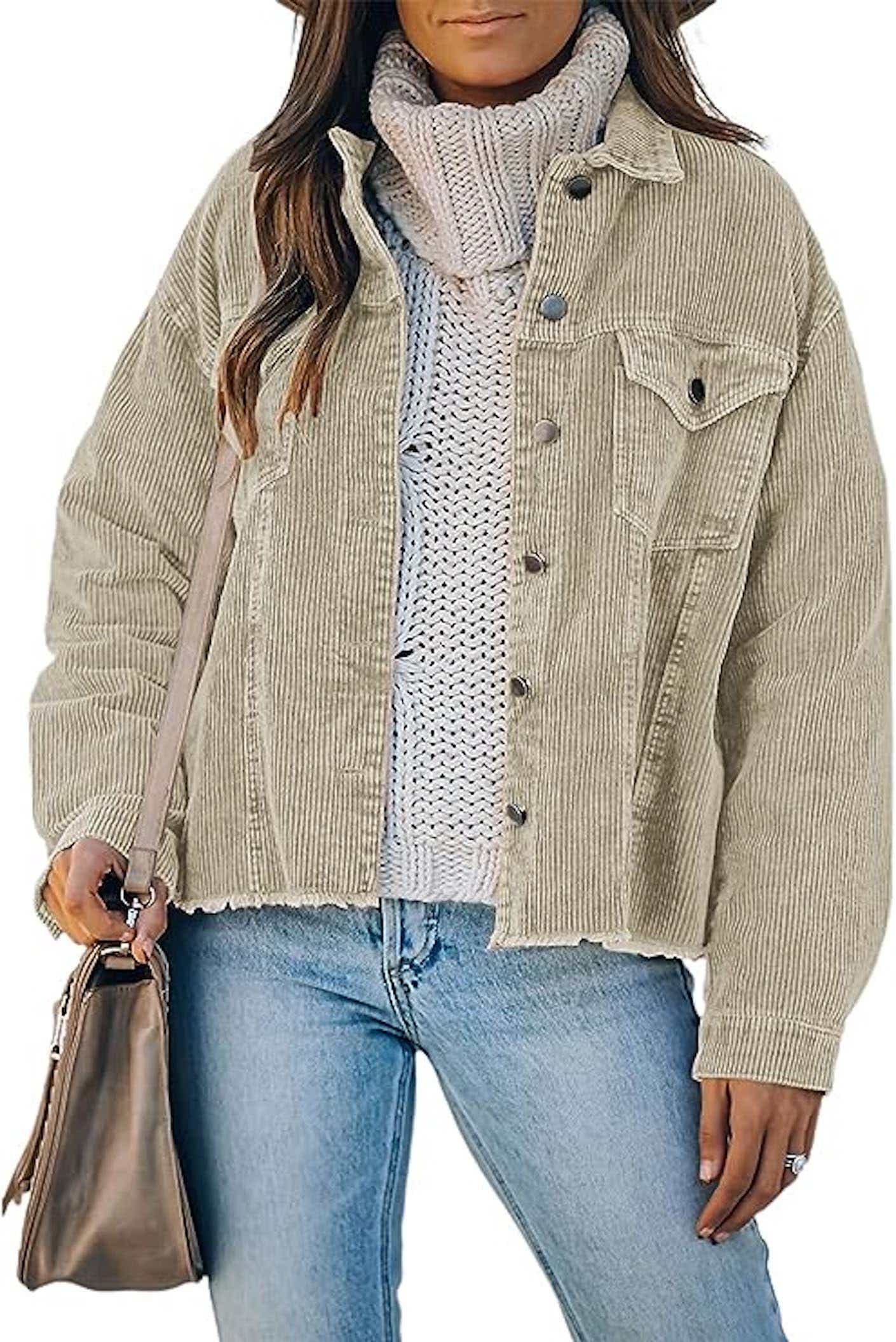 Autumn is also corduroy season, so it's only right that we celebrate in style. This cozy shacket has a classic silhouette that's counterbalanced by the lightly distressed hem. One reviewer gushes, "I literally have worn this jacket at least once a week since I got it months ago. I'm obsessed."
$46 at Amazon
Lightweight Full Zip Running Track Jacket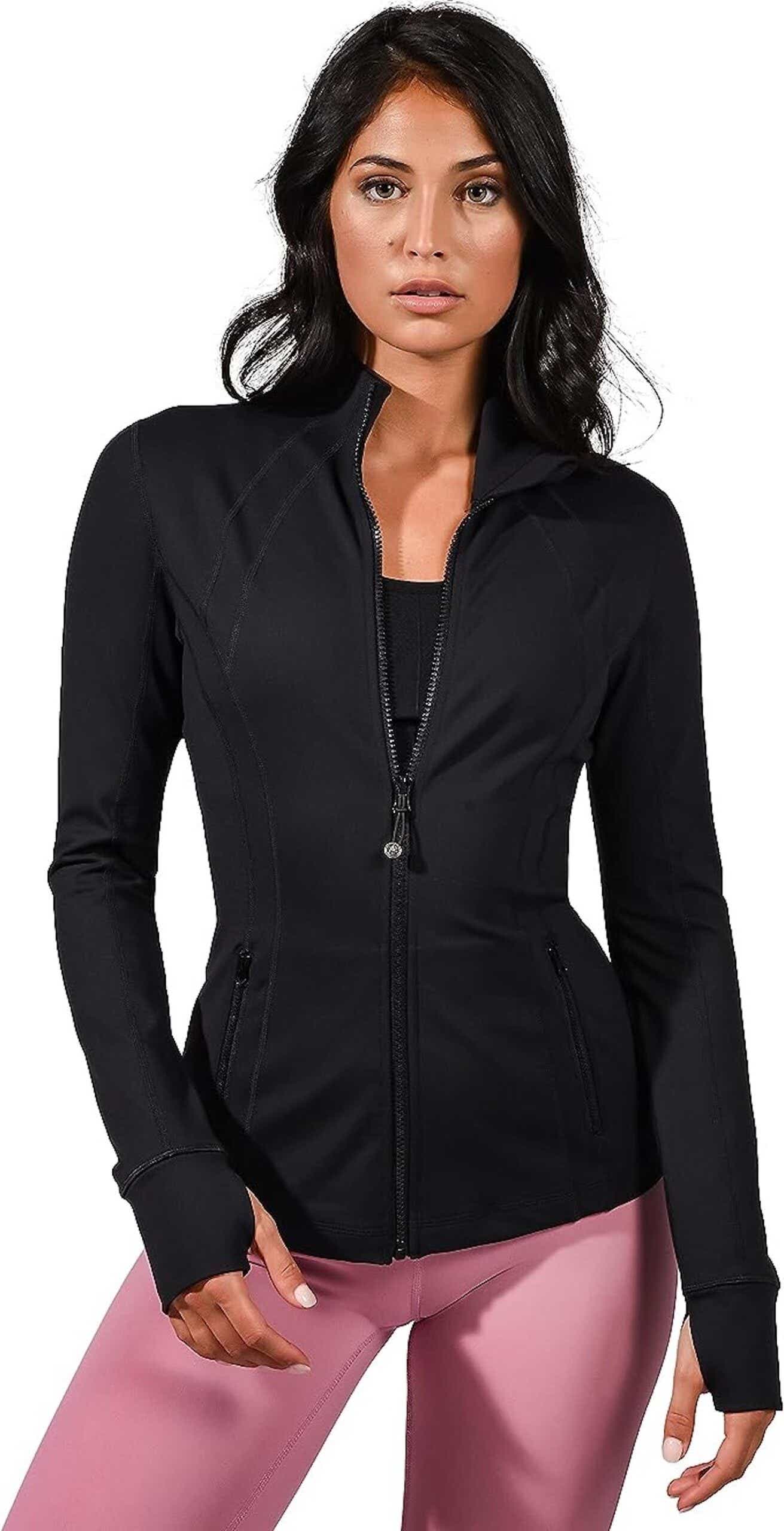 As the weather cools down, you'll likely start layering up to go on walks and workouts. If you're having trouble finding the appropriate lightweight-yet-full-coverage outwear for exercise, allow us to introduce you to the running jacket. This zip-up piece isn't too heavy and it also works paired with jeans for Sunday afternoon errands. Yours truly owns this particular jacket — I use it for everything from early morning gym runs to trips to my local cafe. You're welcome!
$40 at Amazon
Straight Leg Elastic Waist Corduroy Pants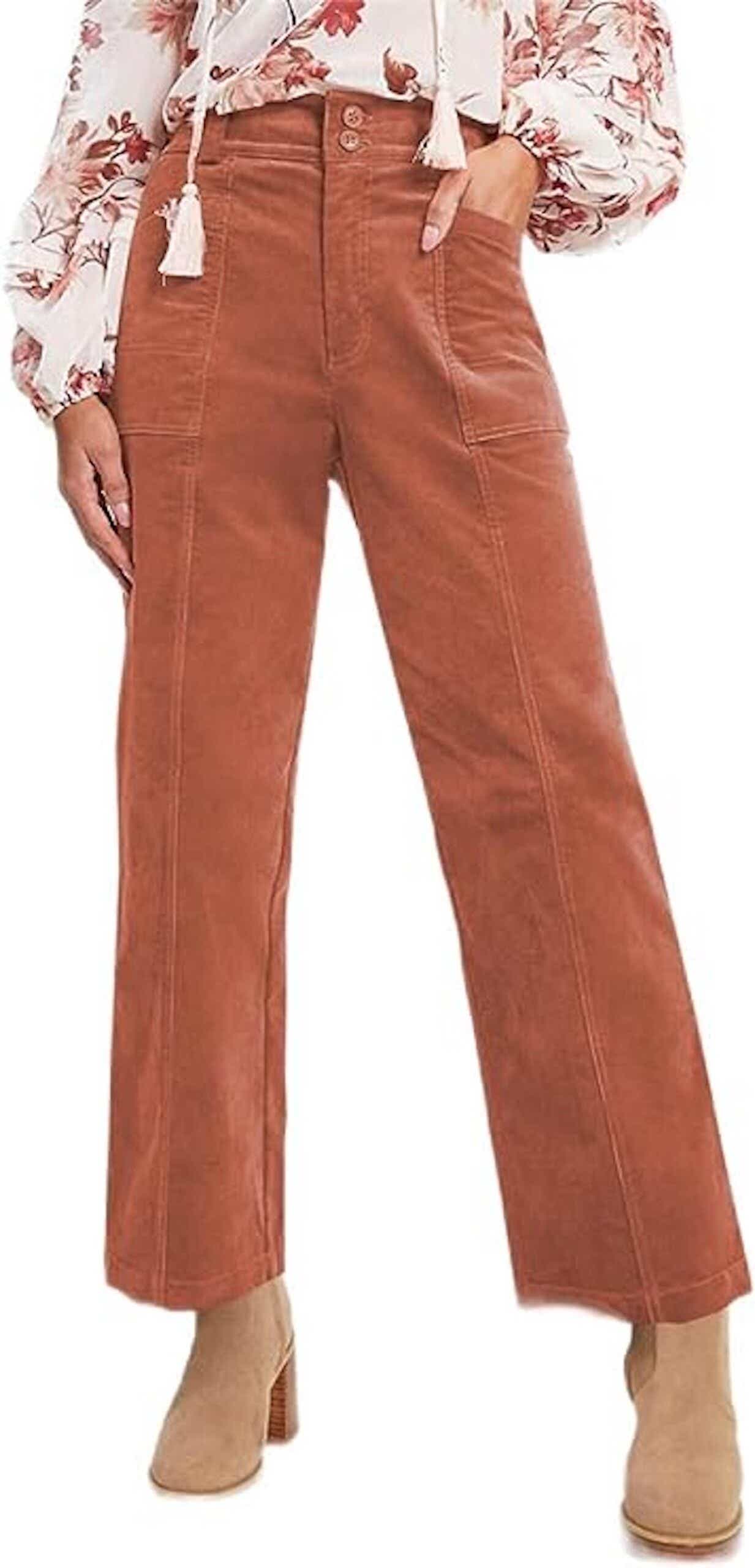 These killer pants prove that we really can't get enough corduroy. They'll keep you warm and they've got a slight (yet not costumey) retro flair. Plus, the elastic waistband means you can pull them right on. One buyer says she has an easy time making these pants look more formal: "These are pretty with blouses and flats if I want to look a bit dressed up."
$43 at Amazon
Casual Wide Leg Palazzo Pants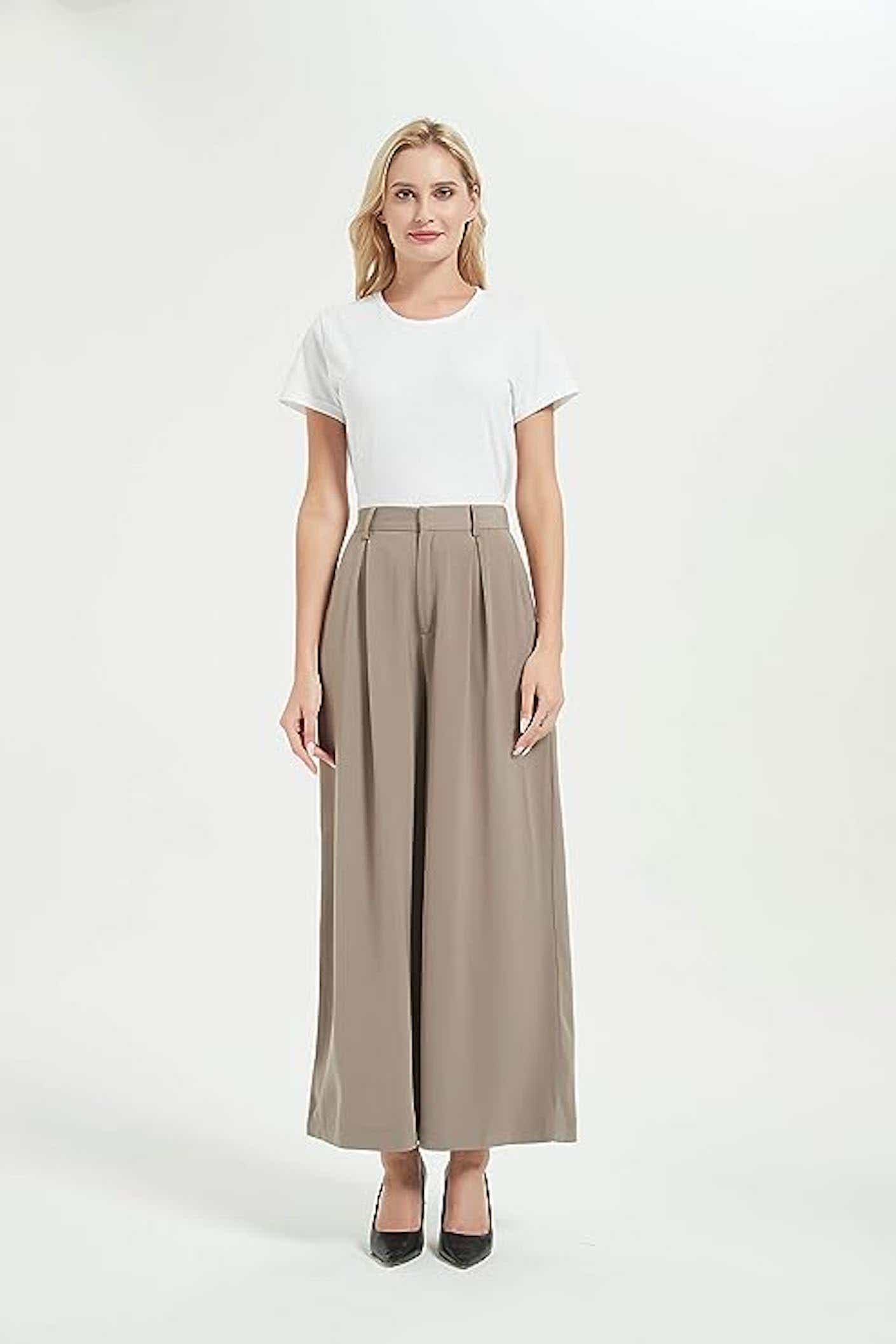 A good pair of chinos will take you a long way — and this pair is lightweight with plenty of breathing room, but will still keep you warm on cool nights. As one reviewer says, "These pants are light, but still substantial. And they're comfortable with a good stretch at the waist."
$34 at Amazon
Flowy Tiered Midi Dress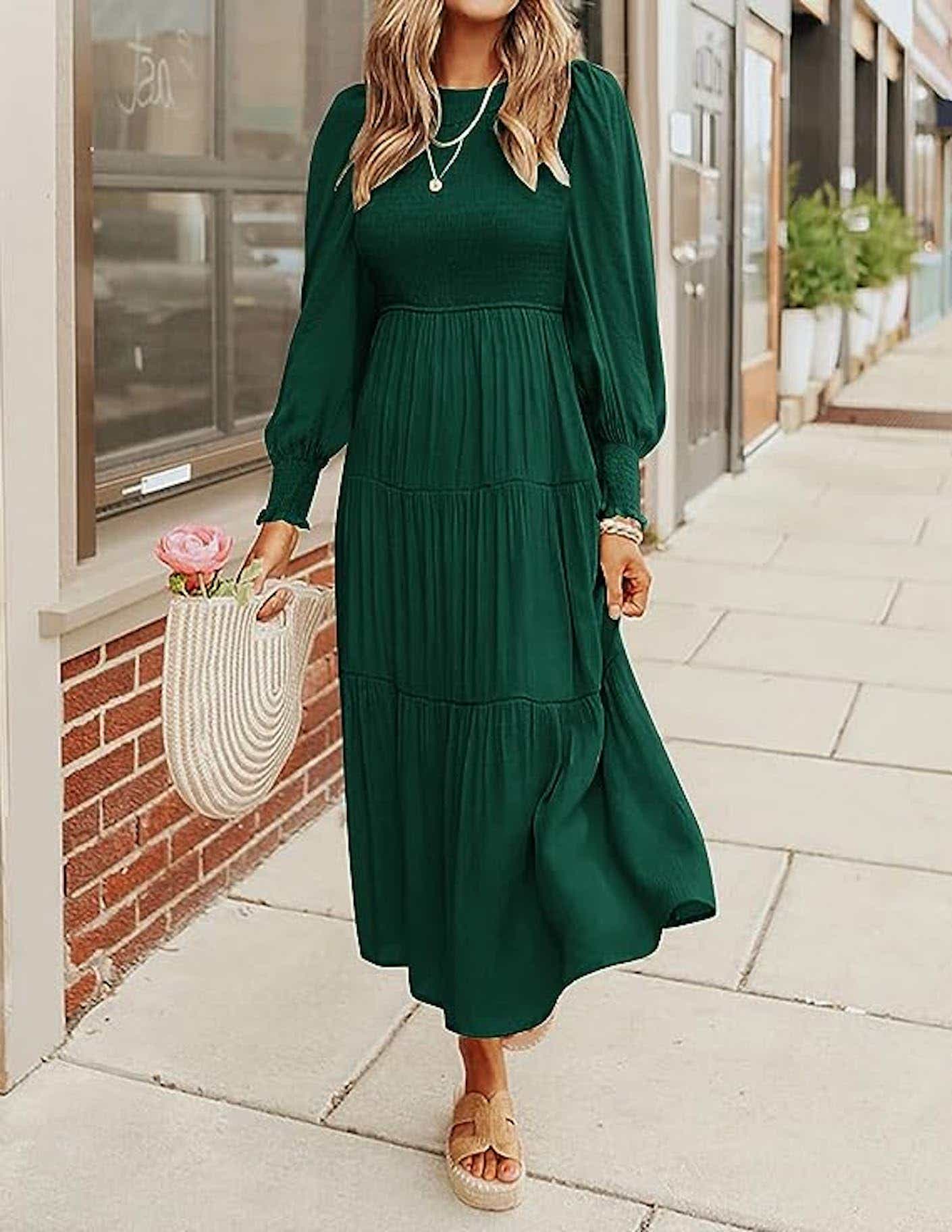 Is it just us, or do dresses often fail the seasonal wardrobe refresh? After all, many of us buy trendy dresses that are fun for a year or two before we must bid them goodbye. If you need to up your number of timeless, trend-resistant dresses, we love this simple, chic, maxi dress. As one buyer writes, "I've received so many compliments! It fits beautifully and is so comfortable."
$40+ at Amazon
Short Sleeve Maxi Dress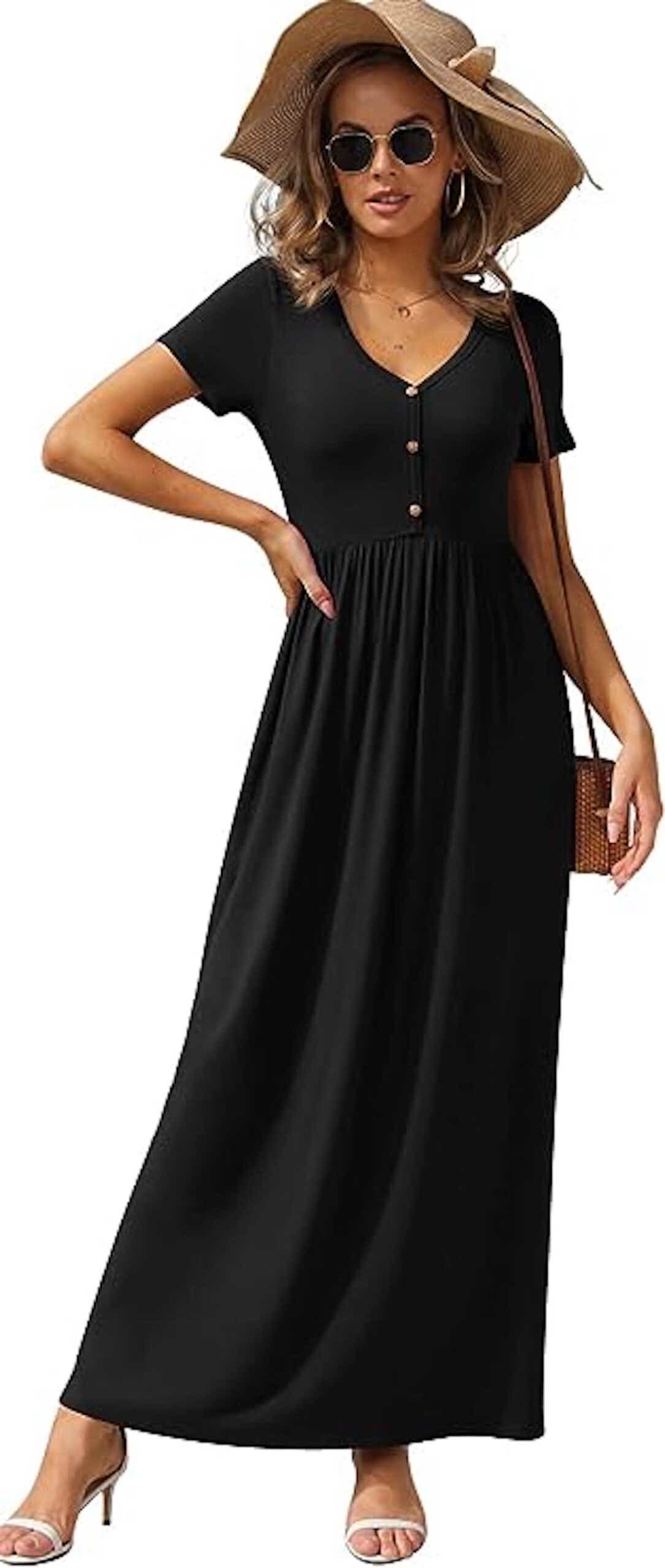 If you refuse to wear long sleeves before winter but are ready to keep your knees toasty, you'll be happy to hear that short-sleeved maxi dresses exist, and they're pretty darn cute. This minimalistic, understated dress (with pockets!) will be easy to dress up or down, and the buttons add just a touch of character.
$33 at Amazon
Maxi Cocktail Dress

Are you seeking a cool-weather dress for a slightly more formal occasion? Have you nearly run out of time? Trust us — this gorgeous maxi cocktail dress will solve all your problems. As one buyer gushes, "I love this dress! The red color is gorgeous and perfect for fall. It fits just as expected and is very flattering."
$40 at Amazon
Tea Length Chiffon Dress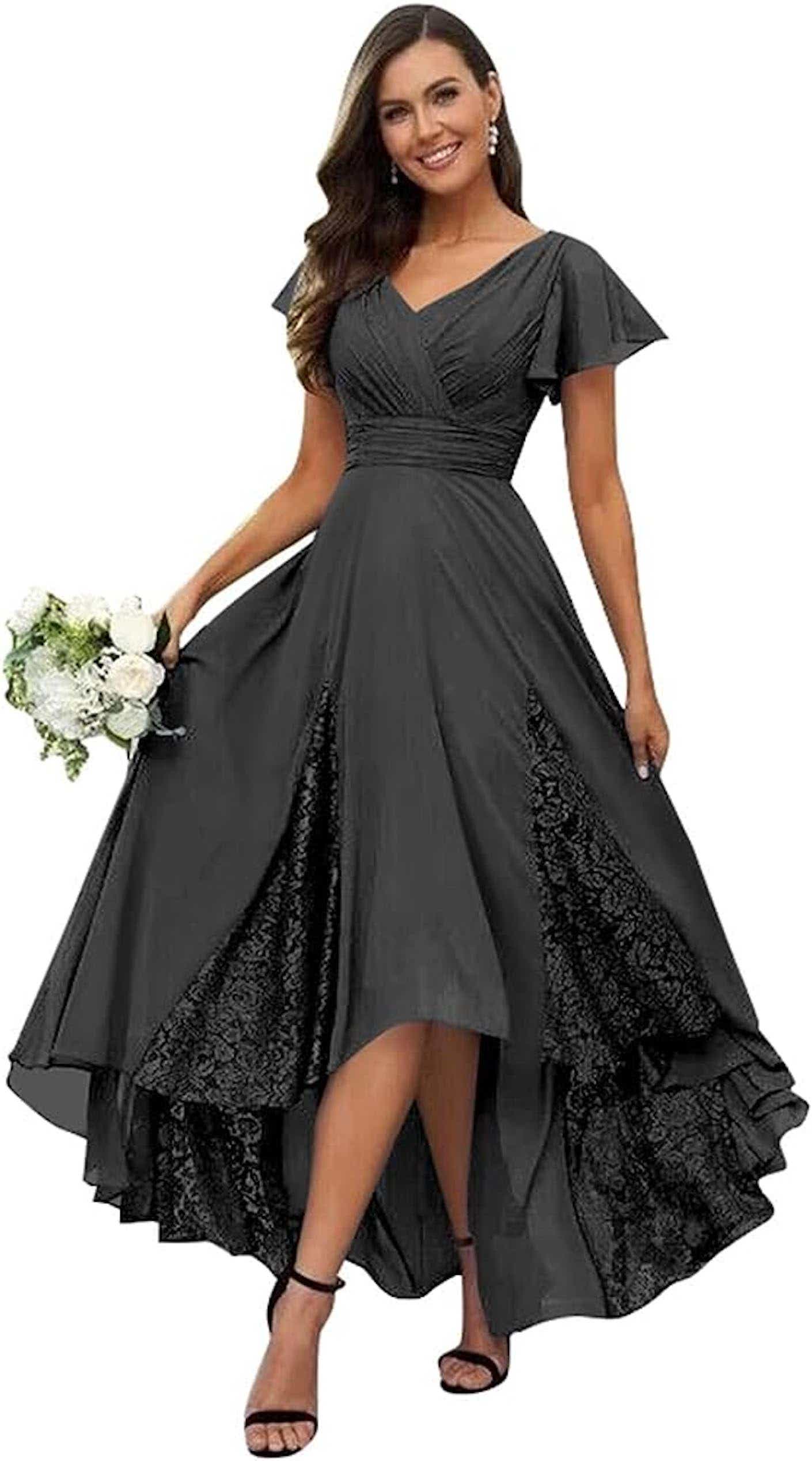 Do you want (or need) to kick things up a notch? Bring the drama with this stunning, lacy tea-length number that buyers say is the perfect fit for a fall wedding.
$65 at Amazon
Hanes Sheer Black Tights

Like it or not, we all need to replace our tights every once in a while. And since you're going to be refreshing your stockings, it's safe to go with a trusted, household name like Hanes. One buyer exclaims, "​​They fit perfectly and are smooth and durable. Clothes do not cling to them. The best part is there is a tag so that you can tell the front from the back." If you've ever spent a day in backward tights by accident, you know how clutch that detail can be. 
$8+ on Amazon
Ankle Boots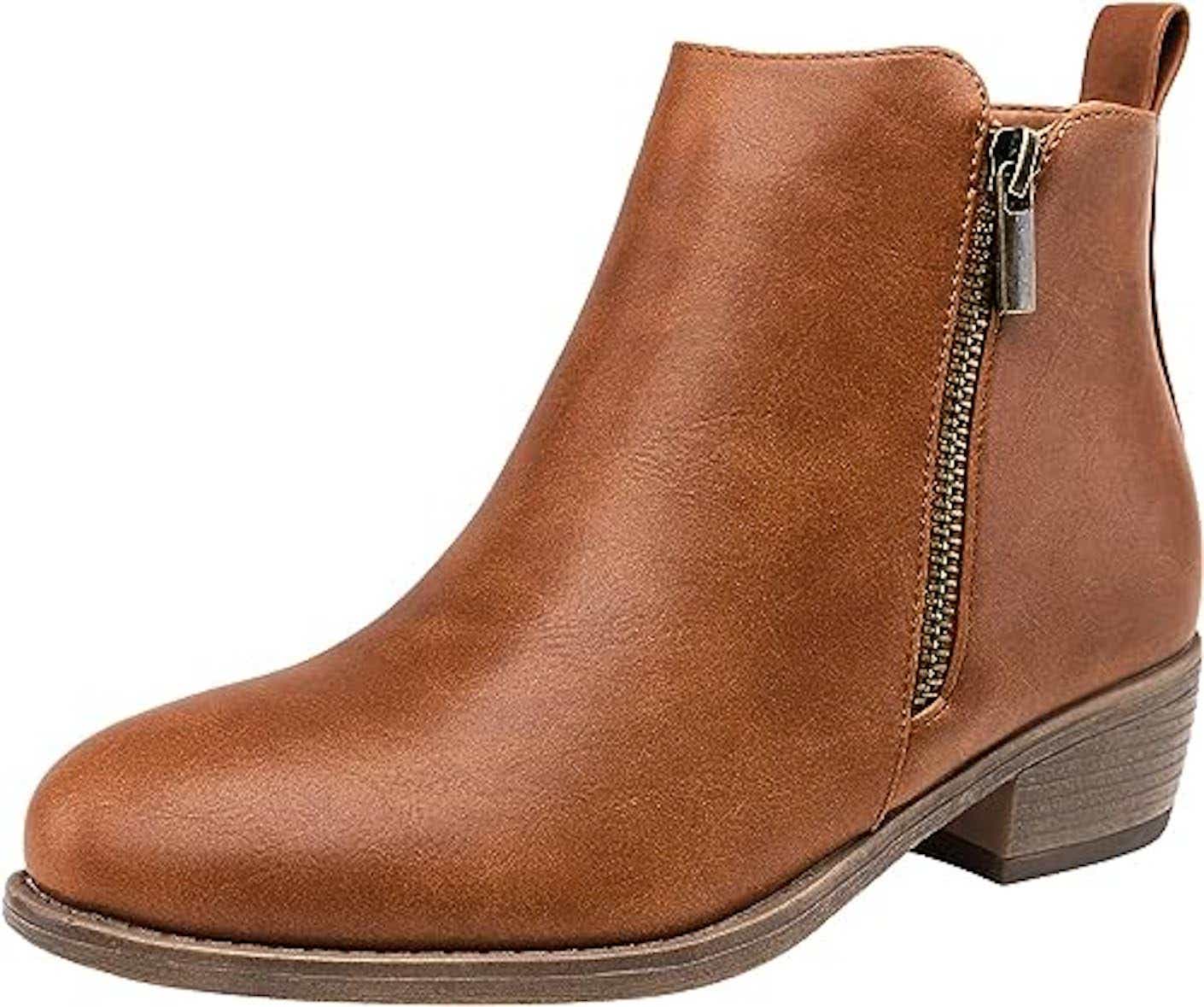 What is back-to-school season without a new pair of shoes? We love this tried-and-true ankle boot — it practically looks like it was made for a hayride under the stars. And the best part? This pick comes in faux leather and faux suede.
$46 at Amazon
Faux Fur-Lined Knee High Boots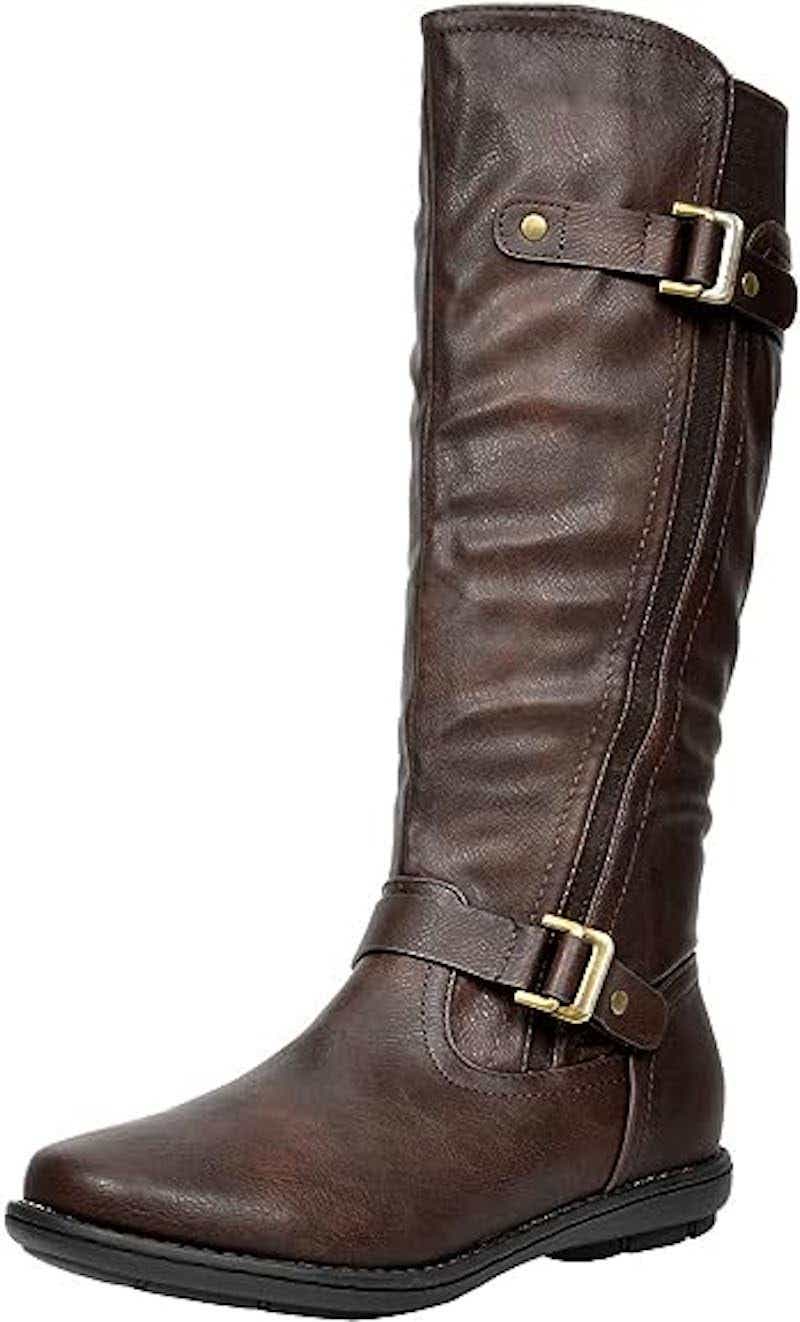 If you live in a colder climate or just love the knee-high look, here's your new favorite boot. The faux-fur lining is nice and toasty and the faux leather exterior is absolutely eye-catching. Plus, buyers say the low heel is comfortable — perfect for long, chilly walks.
$61 at Amazon