These young Chinese women are ditching make-up as they reject 'beauty duty'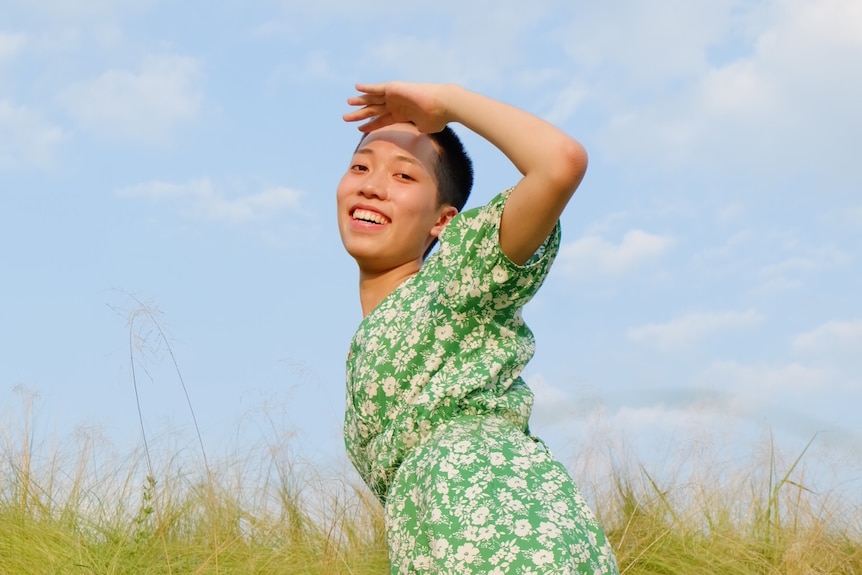 Mable Yang, a 22-year-old Chinese woman from the eastern city of Suzhou, woke up one day and made a decision — to shave her head.
Ms Yang said she was inspired by discussions among feminist groups on the internet in China about "rejecting 'beauty duty'".
The trend encourages women to move away from the social expectations surrounding beauty and aesthetics by reducing the amount of time, money, and other resources they put into their appearance.
"Before I got rid of 'beauty duty', I would always wear make-up," Ms Yang said.
"Although I would say it was because I enjoyed doing so … I hoped people would notice how beautiful I look with make-up on.
"This has actually affected my life to an extent. I cared too much about what other people think about me."
With feminism growing in China in recent years, more and more young women are discussing how gender inequality has led to pressure around their image and appearance.
Ms Yang said she used to have appearance anxiety — she was very concerned about minor imperfections and would try to hide them.
"When I looked in the mirror, I picked out the flaws in my appearance," she said.
"I used to think my eye size wasn't perfectly symmetrical, my nose wasn't tall enough and my skin wasn't as smooth as the pop stars, doubting myself over and over again."
Rejecting the 'male gaze'
As soon as Ms Yang finished her buzz cut, she uploaded a video to TikTok showing herself cutting her hair short.
Along with Ms Yang, many other young feminists have started defying conventional beauty standards by uploading pictures of themselves wearing loose-fitting clothes and going make-up-free in a bid to avoid the "male gaze".
"Male gaze" is a feminist concept, which refers to the objectification and sexualisation of women's appearance by men.
"We're still living in a world full of 'male gaze'," Ms Yang said.
"What I want to do in that is make myself as comfortable as possible.
"[Now] I can feel and explore the world as an individual without having to care about whether or not I meet the standards in other people's eyes."
Chinese society has undergone significant changes over the years, and beauty standards have been a part of that.
During the early years of the People's Republic of China, masculine female images were frequently praised in film, literature and government propaganda.
And women who tried to polish their looks were often stigmatised and called "bourgeois".
But since China began opening up in the late 1970s, Western culture has influenced the communist standard of female beauty.
In today's China, women are supposed to be fair-skinned, young-looking, and slim.
Celebrities and social media influencers have played a big role in promoting this standard.
According to a Deloitte report, the market for cosmetic surgery in China is now the "fastest growing in the world", with an expected market value of more than 350 billion yuan ($71 billion) by 2025.
Shen Hsiu-hua, an associate professor in the Department of Sociology at Taiwan's National Tsing Hua University, has extensively researched women's rights in China.
She said the "male gaze" was widespread and it had a long and profound impact on Chinese women.
Dr Shen said it was a "very important" reason for the rebellion of young feminists.
"Under this gaze, women lose their freedom," she said.
"I think it took a lot of courage for them to express themselves differently."
'Buzz cut girls' and social pressure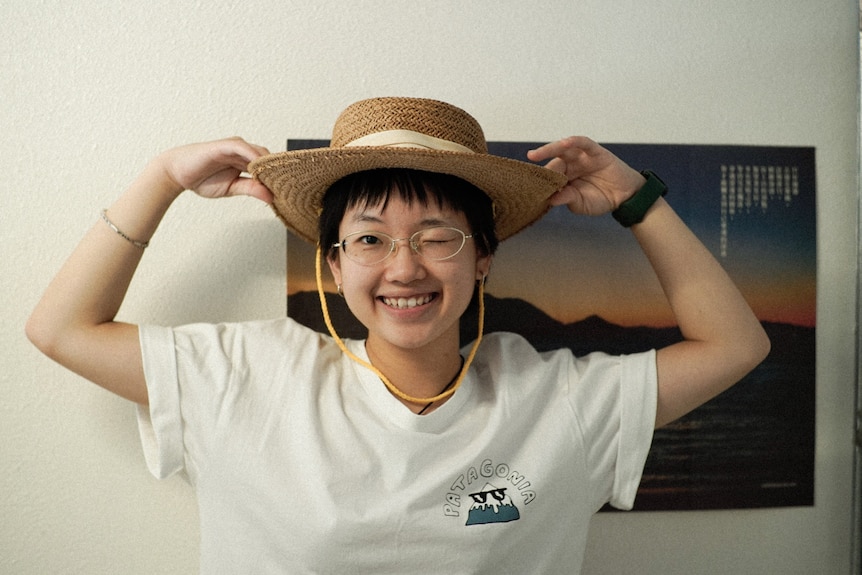 Rhythm Li, a 21-year-old university student, also chose to escape the "beauty duty" and got a buzz cut a couple of weeks ago.
"I was so excited that something that had been holding me back was cut off," she said.
But she was "very nervous" about how her mother might react.
"I also went straight from long hair to short hair in junior high school, and my mum had a 'cold war' with me for two weeks," Ms Li said.
"She thought I looked like 'neither man nor woman'.
"So, I was also very worried that my mum will be unhappy with my hair this time too."
Fortunately, Ms Li's mother was a strong advocate for her choice this time around.
Ms Li thinks the feminist-themed books and movies she has been watching with her mother are ultimately what led her to change her views.
But instead of feeling pressure from her mother, Ms Li said the hairdresser questioned her, saying he could not believe there were young women requesting buzz cuts.
"He asked me, 'Do you really want to do this? Won't having a buzz cut affect your work?'" she said.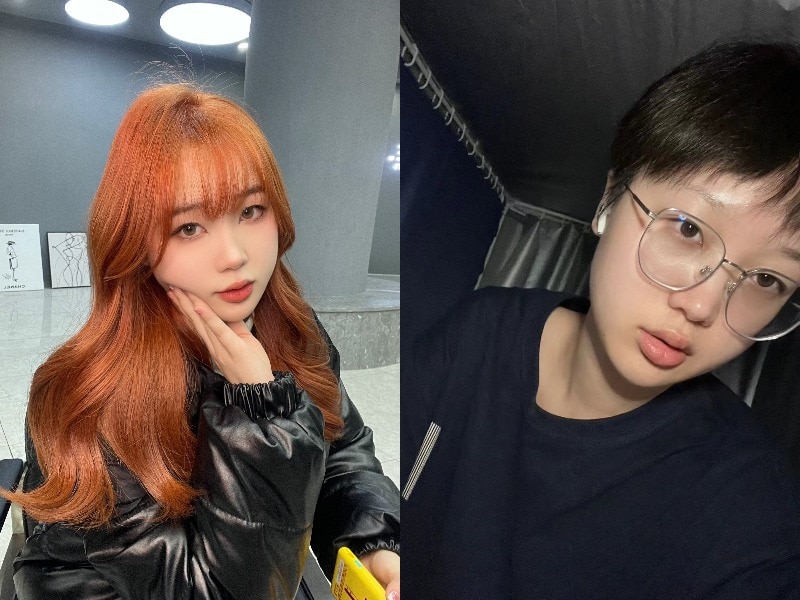 Max Yuan, a 19-year-old student from Chongqing, has also felt pressure from her friends.
"They would ask why I suddenly want to be a guy and want to imitate a guy," she said.
"That kind of comment is what upsets me most because short hair is not exclusive to men."
A group called "Buzz Cut Girls are Super Cool" on the Chinese forum site Douban has more than 5,000 members who are talking about things like "beauty duty" and buzz cuts.
Many have had similar experiences to Ms Yuan.
"My grandma said she wouldn't let me in the house if I dared to get a buzz cut," one woman posted.
Another woman said she was embarrassed when her hairdresser repeatedly asked her if she "had a break-up" after finding out she wanted a buzz cut and then warned her that "boys won't like it".
'Rebelling against the society'
Despite the passion of many young women, Dr Shen said she could not see the rejection of "beauty duty" becoming a large-scale trend.
She said these women may face pressure from the government or be exploited by businesses looking for new advertising ideas.
"There are different societal forces that aim to confine women to a specific place," Dr Shen said.
"The state doesn't necessarily want Chinese women to be diverse or liberated … they don't want these voices to emerge because it means women are rebelling against the society."
As Beijing has continued to tighten its grip on what people can talk about in recent years, restrictions on feminist discussions and activism have gradually increased.
In recent years, the government has blocked some feminism-related publications, social media posts and detained some leading activists.
While some say those rejecting the "beauty duty" are actually risking the rights of women, experts say that is out of touch with reality.
"It does help to diversify Chinese society and liberate Chinese women, [providing them] with more choices," Dr Shen said.
"For those women who prefer to hold onto the so-called 'mainstream' or 'conventional' beauty standards, they still have the freedom to do so, and markets are waiting for them.
"I don't see how this small trend will harm their rights.
"For a healthy society, we should embrace all different expressions of women's bodies."