27 Boy Names That Start With "S"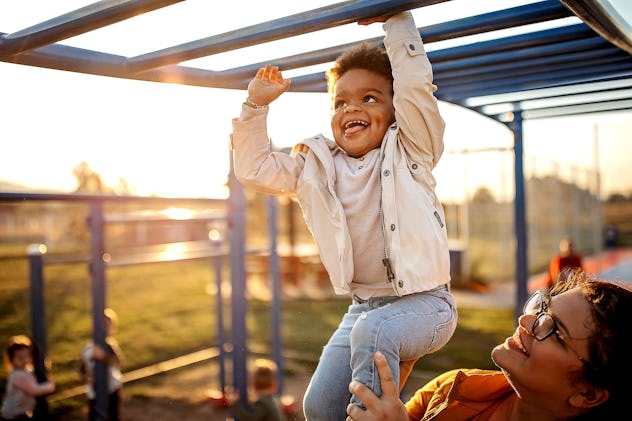 If you're expecting, you are likely both excited and daunted by the idea of choosing a name for your child. A name is something that follows a person through life, making it a decision to not take lightly. There are so many reasons you might want to choose a baby name that begins with a certain letter of the alphabet — like a boy name that starts with "S" perhaps.
Maybe the alliteration of an "S" first name sounds great with your child's last name, or maybe you want all of your children to have names that begin with the same letter. The reason doesn't really matter, actually. It is your baby, and if you want to choose a name that begins with a particular letter because you found a clearance monogrammed nursery set, that is your prerogative.
If you are looking for a boy name that starts with "S", look no further. Sure, there are so many cute baby girl names that start with "S" — like Sophia and Serafina — but what about boy names? It might seem at first the list is short if you stick to the most popular names, but there are so many more options from a variety of regions around the world. One of these baby boy names that start with "S" is sure to be a perfect fit for your new baby boy.
The options are endless for your newest addition if you are looking for a baby boy name that begins with "S". Whether you choose a name that is more common in the U.S., or one that is less likely to be on the radar, he is certain to grow into the qualities his name evokes.